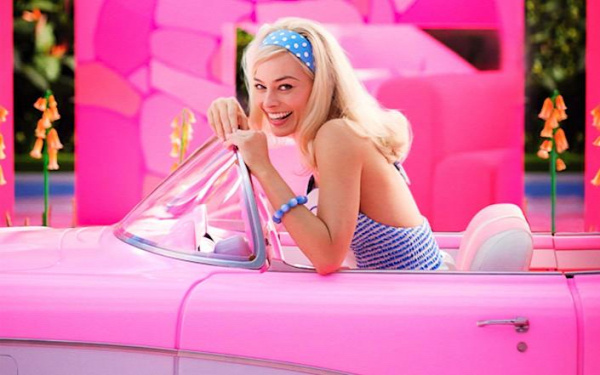 Barbie has been inspiring children and collectors alike for over 60 years. Over the years, the Mattel brand has also grown into a huge empire of clothing, everyday objects and films. The first live-action adaptation will follow soon, and Warner Bros. announced its theatrical release as part of a presentation at the CinemaCon on Tuesday in Las Vegas.
Accordingly, "Barbie" is scheduled to start in US cinemas on July 21, 2023. A German start date is not yet known. The choice comes as a surprise, given that the film is in direct competition with the eagerly awaited ensemble film "Oppenheimer" by Christopher Nolan. But a single look at the cast suggests that "Barbie" could well be up to this competition: Margot Robbie ("Suicide Squad") will play the blonde title character. A first picture of the 31-year-old Australian at the wheel of the iconic pink convertible was also released on Tuesday.
Celebrity Cast
Other roles are played by Ryan Gosling ("La La Land"), Kate McKinnon ("Ghostbusters"), Alexandra Shipp ("Tick, Tick ... Boom!"), America Ferrera ("Everything Betty!"), Simu Liu (" Shang-Chi and the Legend of the Ten Rings"), Hari Nef ("And Just Like That") and Will Ferrell ("Anchorman - The Legend of Ron Burgundy"). Directed by Greta Gerwig ("Little Women"), who also wrote the screenplay together with her partner Noah Baumbach ("Marriage Story"). Production is by Mattel Film and Warner Brothers. Filming has been taking place in London since the beginning of the year.
Barbie isn't the only toy from Mattel making its way onto the big screen: More Movies, Magic 8 Ball, Hot Wheels Cars, Masters of the Universe, Polly Pocket, Rock 'Em Sock 'Em Robots and Chatty Cathy and Betsy Wetsy dolls are already in the pipeline.
Also read: