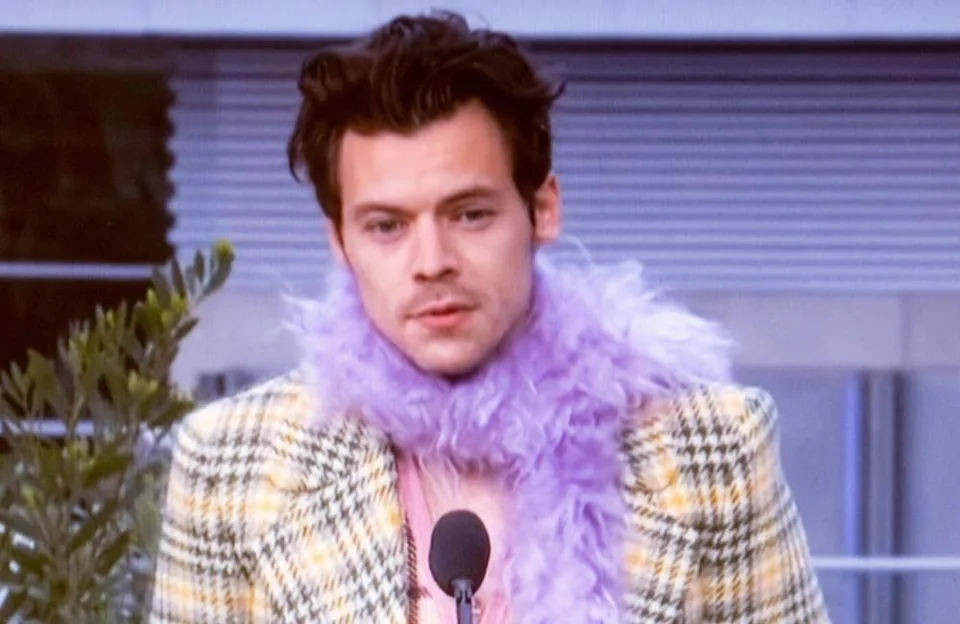 Harry Styles' upcoming movies are not said to be suitable for family watching.
The 'As It Was' singer worked on both 'Don't Worry Darling' and 'My Policeman' and since both projects feature s@x scenes he suggests people shouldn't watch the films with their parents .
When asked by 'Capital Breakfast' host Roman Kemp which of the films he was "safe" to watch with his parents, Harry revealed: "I don't know if you can watch both with your parents! I'll have to do another one !" When asked if it's true that there are some "pretty hot scenes" in both films, Styles confirmed, "Yes." The 28-year-old star - who will star alongside Florence Pugh in 'Don't Worry Darling' and opposite Emma Corrin and David Dawson in 'My Policeman' - was "very happy" to have a "trusting" relationship to have built up his colleagues, so there was no embarrassment. "I think it depends a lot on who you work with and what the situation is like.
All I can say from my own experience is that I've been very fortunate to have a very trusting relationship with the people with whom we worked and that kind of came first so everything was discussed," Harry continued.
Related Stories: