"It's a challenging time for our family," wrote daughter Rumer Willis on Instagram.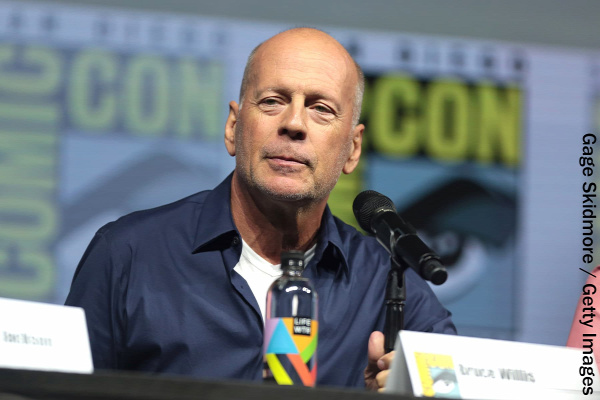 Bruce Willis' family announces via social media today that the actor is retiring. The reason is that he has been diagnosed with aphasia - a impaired ability to use language, something that can be caused by an injury to the brain or by a stroke.
The message comes via daughter Rumer Willis on Instagram: "To Bruce's incredible fans, we as a family want to share that our beloved Bruce is going through certain health problems. He has recently been diagnosed with aphasia which affects his cognitive ability. This means that Bruce will leave the career that has meant so much to him ", you can read in the post signed by his five children as well as ex-wife Demi Moore and current wife Emma Heming.
The 67-year-old movie star broke through in the role of John McClane in the 80's classic "Die Hard". Movies like "Pulp Fiction", "The Fifth Element", "Army of the Twelve Monkeys", "Armageddon", "Sixth Sense", "Sin City" and "Looper" are some other favorites from a career where action smokers alternated with more experimental and fun roles.

In recent years, his career has been marked by low-budget rolls that have gone straight to streaming, which led the Razzie Gala to mock Willis with its own price category earlier this year.

According to IMDb, Willis has almost ten recorded films on the way out. Among them is "Paradise City" which reunites him with John Travolta, almost 30 years after "Pulp Fiction".

What are your favorite movies with Bruce Willis?
Related Stories: