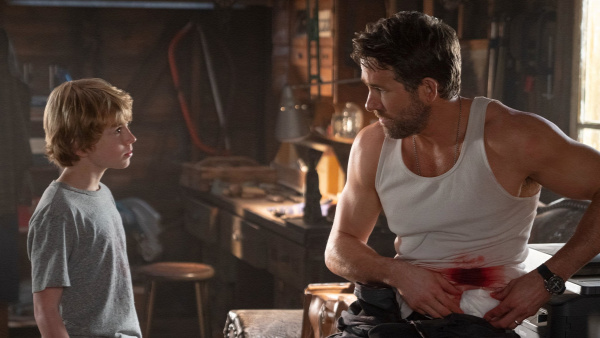 The adam project netflix
Newcomer Walker Scobell, recently featured in a major role in the Netflix movie "The Adam Project," is making his television debut in "Percy Jackson and the Olympians."
In January, it was finally confirmed that a TV series about the young demigod Percy Jackson, entitled "Percy Jackson and the Olympians", had been given the green light at Disney +. Now it is also clear who will take on the title role.

Variety reveals that Percy in the series will be played by Walker Scobell, who made his acting debut as recently as a month ago. In March, he was seen in one of the lead roles in Netflix's sci-fi adventure "The Adam Project", where he played against, among others, Ryan Reynolds.
Like the two feature films released in 2010 and 2013, starring Logan Lerman, "Percy Jackson and the Olympians" is based on the books of author Jack Riordan. The TV series will follow a 12-year-old Percy, who is just grasping his divine powers. However, order is disturbed when Zeus accuses our protagonist of stealing his thunderbolt, after which he must go to America to find the object.
"Percy Jackson and the Olympians" will start filming this summer. It is not yet clear when exactly the series will premiere on Disney +.
Also read: