Miracleman, one of the most important characters in the modern trajectory of comics, is celebrating 40 years in 2022 since he was redefined by Alan Moore in the 1980s as a complex and dark champion - and taking advantage of the date, Marvel, current holder of the rights to the hero, is preparing several publications for this year.
The most recent announcement is the bound Miracleman by Gaiman & Buckingham Book 1: The Golden Age, which will bring together the first six editions of the hero written by Neil Gaiman, author of the masterpiece Sandman, published in 1992.
Also read: Drive my car is a Japanese film that is included in the Oscars film list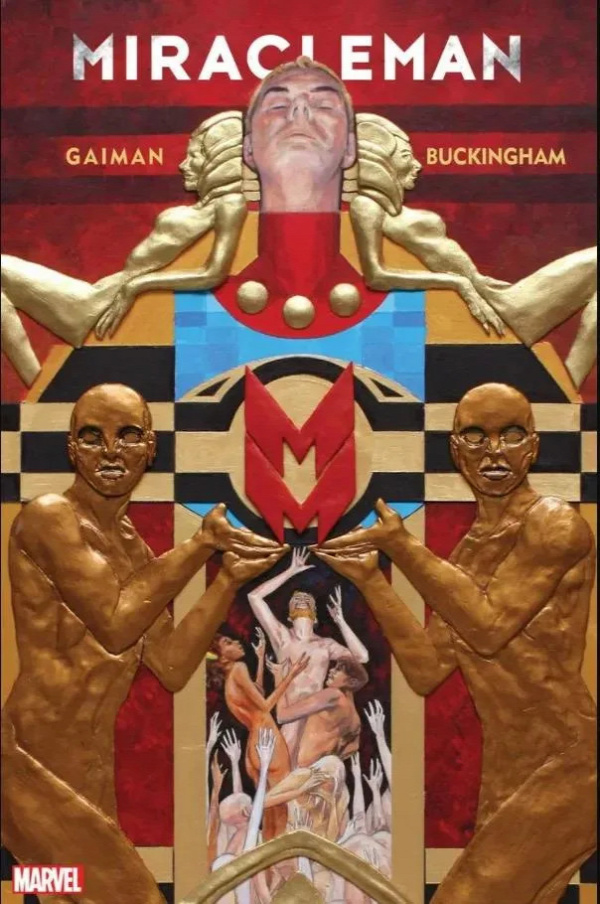 Cover of Miracleman by Gaiman & Buckingham Book 1: The Golden Age. (Image: Reproduction/Marvel Comics)
In total, Gaiman and Buckingham's run on the title spanned 24 issues — stopping midway through the "Silver Age," second of three planned arcs by the duo. The recently announced booklet by Marvel encompasses the first saga, "Golden Age", the only one completed by the authors. The last story would be titled "Dark Ages", but it never got off the ground.
The booklet will be made available both digitally and in paperback with a carton cover in October 2022 from Marvel.
Also read: Synopsis Parallel Mothers, Penelope Cruz Becomes a Mother
2022 is the year of the Miracleman
The release of the binding is another of the titles that Marvel has been doing with Miracleman since the character returned in the pages of Timeless #1, with the publisher possibly laying the groundwork for a greater connection between the hero and the main universe of his comics.
Also in 2022, Marvel will publish Miracleman Omnibus, a luxury book that will compile the entire phase of the hero written by Alan Moore in the 1980s — which means that along with the announcement of Miracleman by Gaiman & Buckingham Book 1: The Golden Age, the The only period of the character that is not easily accessible is 1954, which encompasses the champion's first appearance, in addition to all the stories scripted by its creator, Mick Anglo.