A brand new trailer has been unveiled for the upcoming "Super Mario Bros. Movie", which for the first time not only gives a glimpse of popular characters.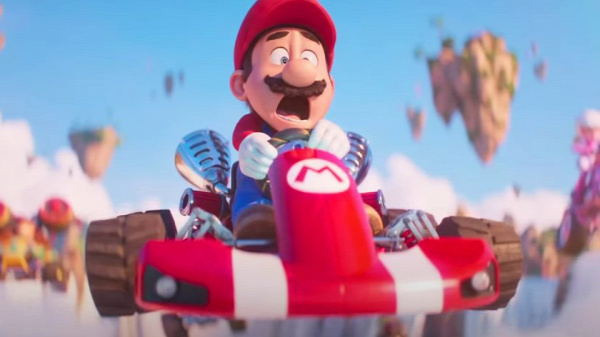 © Universal Pictures
Actually, everything was right when the very first trailer was unveiled: "The Super Mario Bros. Movie" from Nintendo and Illumination Entertainment has exceeded the expectations of millions of fans in terms of animation quality, with the typical humor of the makers of successful animated films such as "I - Despicable You" and "Minions" really came into their own in the few snippets of the first trailer.
Even the selection of the (US) voices was applauded in the end, after some fans were initially skeptical. But just with the most important role of Mario Mario, fans fear that those responsible for Nintendo's star designer and Mario creator Shigeru Miyamoto could have backed the wrong person. In fact, Marvel star Chris Pratt's first words as an Italian-born plumber from Brooklyn sounded less than convincing. To many, he just sounded like himself — and that's after promising something very special that he says he's "worked very hard" on. So it's no wonder that many fans went on the barricades.
Now, as part of a "Nintendo Direct" presentation, a brand new trailer has been unveiled (the comment function on YouTube has been deactivated as a precaution), which gives a deeper look into the upcoming animated film and Pratt's Mario his typical sayings and calls like "Let's-a-go !", "Wohoo!"
The Super Mario Bros. Movie is pure fan service
One thing has to be said in advance: What the inclined fan is offered surpasses everything that one could have hoped for after the first trailer. The Super Mario Bros. Movie, directed by Aaron Horvath and Michael Jelenic, is set to feature plenty of Easter eggs and cameo appearances. There's the nod to the most well-known spin-off video game series in the form of the infamous Rainbow Road from Super Mario Kart. Then fans should have recognized the level design of the good old 2D days including question mark blocks. Not to mention Kugelwilli and the raccoon costume.
Since there was a look at the two Nintendo characters Donkey Kong and Princess Peach for the first time, their US voices also had their say. She couldn't be more excited, says Anya Taylor-Joy, who is basically the perfect live-action version of Princess Peach. She said she had a lot of fun working on the animated film and she hopes audiences and fans will feel the same way. Seth Rogen, who says he's been a Shigeru Miyamoto fan for as long as he can remember, even named his dog after Zelda, a princess from Miyamoto's action-adventure series The Legend of Zelda:
"Even back when I was playing the PlayChoice-10 as a kid, with Mario Bros I was like, 'If they ever make a movie out of this, I have to be there.' I'm happy to say that this dream has come true."
And one thing becomes clear: Chris Pratt's Mario voice doesn't sound that bad anymore once he's allowed to say more words. Sure, he won't be able to match Charles Martinet, Mario's original voice, any time soon. But he doesn't really have to. In Germany, "The Super Mario Bros. Movie" will start in cinemas on March 23, 2023.