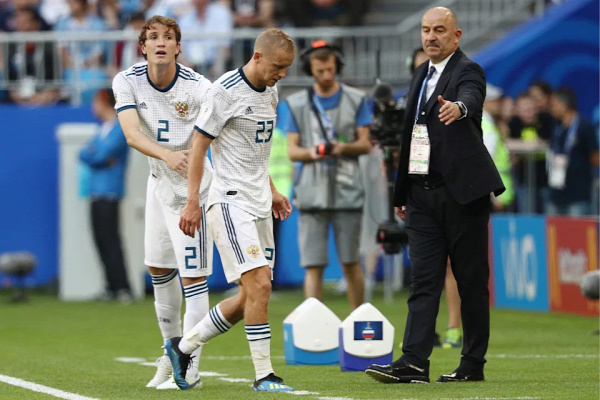 Following the decision by FIFA and UEFA to suspend the Russian National Team and the country's clubs from contests in their current competitions (Replay of Qualifiers for the Qatar World Cup and Europa League), the Russian Football Federation (RFS) informed which will appeal to the highest body of Sports Justice, the CAS (Court of Arbitration for Sport), against the sanctions received from the two football organizations.
In a statement published on Thursday, the RFS complained that even the rules of fair play were violated: "RFS believes that FIFA and UEFA, in deciding on the removal of Russian teams, had no legal basis. It violated fundamental rights. of RFS as a member of FIFA and UEFA. The decision to withdraw the team from the qualification for the 2022 World Cup was taken under pressure from direct rivals in the play-off, which violated the principle of sport and the rules of fair play".
Also read: The new phenomenal series, to be discovered now exclusively on the myCANAL
FIFA's decision was to exclude the Russian national team from the play-off process for this year's World Cup qualifiers, which will be held in November in Qatar. Russia would face Poland in one of the semi-finals and, if they advanced, they would compete against either the Swedish national team or the Czech national team.
Spartak Moscow, the only Russian club that was still alive in European competitions, was excluded from the Europa League by UEFA's decision. As the club from the Russian capital would face Red Bull Leipzig for the round of 16 of the competition, the team from Germany advances directly to the quarter-finals without the need for the confrontation.