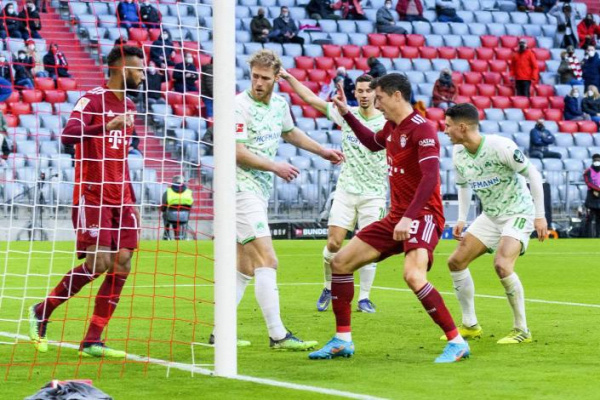 Robert Lewandowski hits and hits and hits.
In the 4-1 home win against Greuther Fürth, FC Bayern's star striker scored his 27th and 28th goals of the season in the 23rd Bundesliga game. (DATA: Bundesliga results and schedule)
In doing so, he continued his quest for his own record of 41 goals in one season, set by the Pole last season.
But the equalizer to make it 1-1 shortly after half-time (46'), when Lewandowski completed an assist from Serge Gnabry from close range, was not just any goal.
Since the 33-year-old moved from Borussia Dortmund to Munich in the summer of 2014 until February 20, 2022, Fürth was the only team he had played against but failed to score. (NEWS: All current information about the Bundesliga)
Lewandowski has now also eliminated this flaw. The game's association is now the 27th club against which the Poland international has netted.
At 3:1 (82nd), the exceptional attacker then hit with a header. According to DAZN, he equaled Claudio Pizarro's record for the most header goals in the Bundesliga.