The DC/Warner adaptation crosses the $100 million mark domestically and $250 million globally.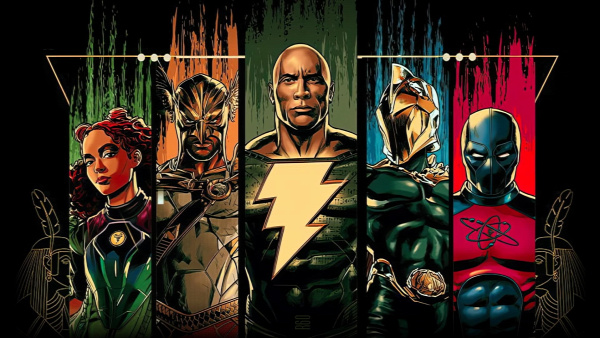 After a fanfare start at $67 million (M$), Black Adam fell 59% over its second weekend, but with $27.7 million in revenue, it already has $111 million, a large lead over the other films of the moment. Abroad, the superhero grossed $139 million from 77 countries, for a worldwide total of $250 million. France is the 4th market with $8.2 million, behind the United Kingdom ($15.3 million), Mexico ($9.3 million) and Brazil ($8.4 million).
In second position, Ticket to Paradise, released last weekend in the United States, lost only 39% and garnered $10 million. Worldwide, it now has $119.3 million.
The only novelty of the weekend, the horror film The Devil's Prey, distributed by Lionsgate and released in France by Metropolitan, starts at $7 million. Compared to other recent horror films, it's less than the debut of Smile ($22.6M) or Barbarian released two months ago ($10.5M), but almost as much as the launch of the Bal de l'Enfer ($6.8 million) last August.
Smile comes right after, with another $5 million for its 5th weekend in theaters, stronger than Halloween Ends ($3.8 million). Elsewhere in the world, Paramount's smiling film has accumulated $93.6 million in 62 territories, including $7.3 million in France, the 4th best market.
Terrifier 2, another horror film quietly released four weeks ago by Cinedigm Entertainment Group and Bloody Disgusting to start at $805,000, continues to rise and rake in $1.8 million this weekend. Damien Leone's phenomenal film has been acquired by Shadows and ESC Films for France, where it will hit theaters on December 28.
Chinonye Chukwu's Till, which opened in 16 theaters four weeks ago, expanded nationwide this weekend, grossing $2.8 million from 2,058 screens. Universal will launch it in France on February 8, 2023. The musical biopic Tár, with Cate Blanchett, who also saw his combination go from 4 to 36 in four weeks, then from 141 to 1,087 screens, reaches the million dollars, this which earned it 10th place in the top 10. Unfiltered went from 280 to 610 theaters for its fourth week, bringing in $549,000.
Note that James Gray's Armageddon Time was released this weekend in six theaters in the United States, for estimated receipts of $72,000, or a nice average of $12,000 per theater. It is expected in France on November 9