Ryan Reynolds has made a 13-year-old Newcastle superhero fan happy by sending him a video message as he recovers from open-heart surgery.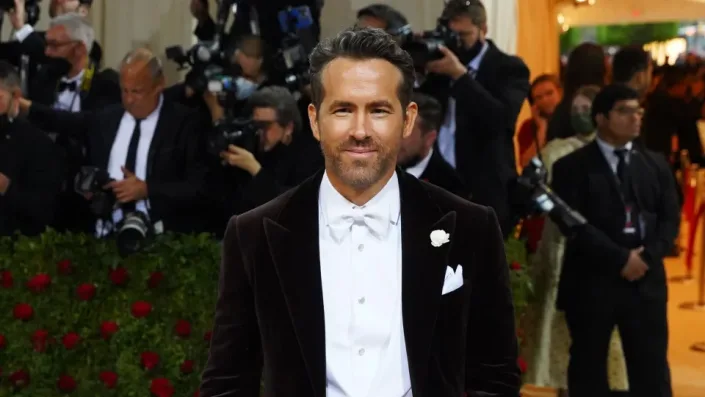 Seb Hollingsworth underwent surgery as a baby for a heart defect and recently went under the knife again to improve his heart function.
His parents, who have raised thousands of pounds for Freeman Hospital's children's cardiac unit, tweeted asking that the Marvel superhero actors contact Seb.
Deadpool actor Reynolds responded within 24 hours, sending the brave teenager a personal video message.
Also read :
In a video posted to Twitter, Seb's father Ivan hands him a cellphone so he can view the message from Reynolds.
"I know you've been through a lot mate. Sounds like you have tons of amazing people who are there for you and love you very much," said the Deadpool star.
He added: "I just want to send you my best wishes and love. I hope we meet in person sometime mate."
"Hang on, you're doing great and I'm so proud of you."
Ivan told ITV News that Reynold was the perfect star to respond to his message. He then shared a photo of Seb's room, which has posters of Reynolds as Deadpool and his 2021 film Free Guy.
It added: "It's hard to explain how he's doing because he's so exhausted but it really meant everything to him."
Reynolds even sent a video
"Ryan has since sent another video which I can't share but it certainly made him laugh."
"It's just so great that he took the time to do this and it's not just for show, it means a lot to us."
Reynolds first played Deadpool for X-Men Origins: Wolverine in 2009, but has since joined in the criticism on this critically panned rendition.
Deadpool's future uncertain
He returned in a more comic-accurate and snappy version of the character in the 2016 film Deadpool, as well as the 2018 sequel, which includes a post-credits scene in which he murders his own previous incarnation in that role.
Since Disney acquired 20th Century Fox, the character's future has been uncertain as her adult portrayal doesn't quite fit into the family-friendly Marvel Cinematic Universe.
However, Kevin Feige, head of Marvel Studios, has confirmed that Deadpool 3 was scripted last year and could be the first age-restricted MCU film.
Also read :