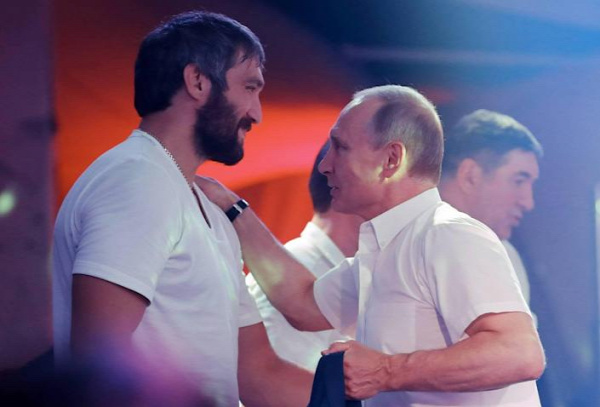 His statement had been eagerly awaited, especially in the United States, and the question arose as to how Alexander Ovechkin would position himself given his personal closeness to Russian President Vladimir Putin.
Now the Russian ice hockey superstar has taken a stand - and initially spoke out clearly against the war in Ukraine that his home country had started.
"Please, no more wars. We have to live in peace," said the Washington Capitals NHL pro after a training session.
Also read:
"Of course it is a difficult situation. I have many friends in Russia and Ukraine, and it's hard to see the war," added Ovechkin, who hopes "the war will be over soon."
NFL: That's what Ovechkin says about Putin
The 36-year-old is nevertheless known as an ardent supporter of Russian President Waldimir Putin.
Despite his position on Putin, Ovechkin stressed that he was "not a politician" but said: "He is my president".
In the past, the ice hockey star has repeatedly attracted attention politically and given his closeness to Putin.
When Russia annexed Crimea in 2014, Ovechkin posted a photo with the caption "Save children from fascism."
In 2017, the exceptional athlete campaigned for Putin by founding a social media movement called the Putin Team.
"I have never made a secret of my attitude toward our president and have always openly supported him," Ovechkin said at the time, posing with Putin on his Instagram profile photo.
That's how friendly Ovechkin is with Putin
"He respects me as an athlete and he respects all athletes who represent the country," added Ovechkin, who once revealed he had Putin's phone number.
In 2014, Ovechkin published a photo with the caption "Save children from fascism" when Russia annexed Crimea.
Ovechkin's parents, wife Nastya, who gave Putin a wedding gift in 2017, and the 36-year-old's children are said to be in Russia at the moment.
In terms of sport, Ovechkin reached a milestone just a few weeks ago with his 750th goal in the NHL.