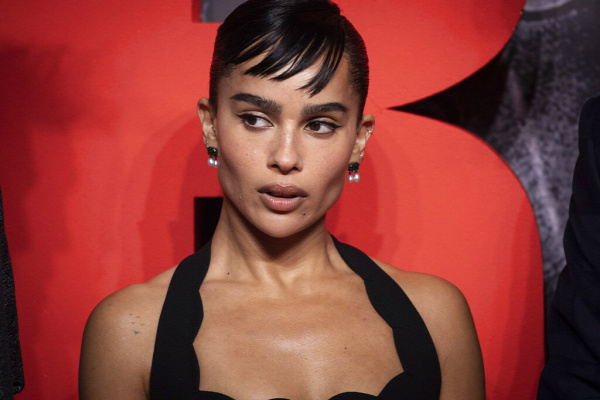 The "Batman" star tried to audition for Christopher Nolan's "The Dark Knight Rises" already ten years ago. At the time, she was considered "too urban."
DC's latest superhero role "The Batman" is a huge cinematic success, and it's not just Robert Pattinson's reinterpretation of Gotham's savior that is being hailed. Zoë Kravitz also gets her fair share of praise in the role of Selina Kyle, aka the acrobatic thief Catwoman.

In new interviews, it has emerged that Kravitz has had his eyes on the role for a long time. She already wanted to audition for Christopher Nolan's "The Dark Knight Rises" - but thinks her skin color got in the way. She tells The Guardian that she was considered "urban".

- I do not know if it came directly from Chris Nolan. Maybe it was a casting director or someone's assistant. But as a colored woman and actress, being nobbed from an audition because of my skin color and hearing the word "urban" tossed around like that, it felt really hard at the time, she says.
Also read: The first opinions of Turning Red are already here
In a post on Instagram Stories, Kravitz clarifies that the role she was looking for was not Catwoman. "I wanted to audition for a minor role but was told that they were not looking for 'urban' types. I'm not saying that to point out someone as a racist, I do not think anyone meant badly."

Kravitz, who we previously saw in "Mad Max: Fury Road", the "Fantastic Monsters" movies and the TV series "Big Little Lies", is currently on his way to becoming one of Hollywood's greats thanks to "The Batman". You can also see her in HBO Max's original film "Kimi", and soon she will make her directorial debut with "Pussy Island".