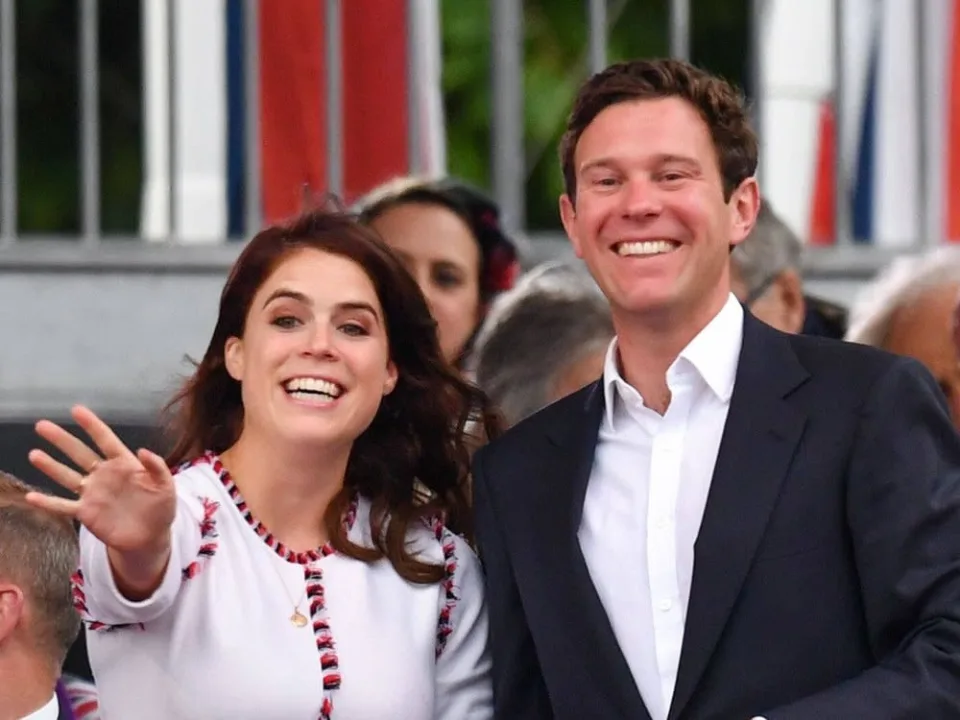 Princess Eugenie (32) and London businessman Jack Brooksbank (36) have been married since 2018. The 32-year-old congratulated her husband on a special occasion: In an Instagram post, she wished "her Jack" a happy fourth wedding anniversary. "Four years and many more," she wrote in the Oct. 12 post.
The princess also released a black and white photo of the wedding by photographer Alex Bramall, on which the newlyweds are sitting in a closed carriage and kissing deeply. After their wedding four years ago, the couple drove through Windsor in the magnificent horse-drawn carriage and showed themselves to the people.
Wedding at Windsor Castle
Princess Eugenie and Jack Brooksbank announced their engagement on January 22, 2018 - eight years earlier they had met on a skiing holiday in Switzerland. Almost two years after their wedding in October 2018 at Windsor Castle, Eugenie announced via Instagram that the couple is expecting their first child in early 2021. Their son finally saw the light of day on February 9th at Portland Hospital.
Also read :
n einem Land, das es nicht mehr gibt