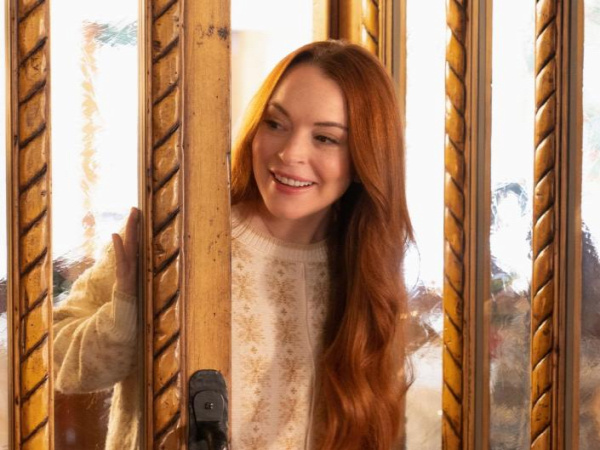 With the Netflix film "Falling for Christmas", Lindsay Lohan (36) not only returns as an actress. She is also making her comeback as a singer. She has now announced on Instagram that she is behind the comedy's Christmas song, which will be available on the streaming service from November 10th. And that's not the first time Lohan has sung it...
The song is a new version of the Christmas classic "Jingle Bell Rock", which also features the voice of rapper Ali Tomineek (25). The actress also performed the song in her film "Girls Club - Caution biting!" (2004) alongside Rachel McAdams (43), Amanda Seyfried (36) and Lacey Chabert (40) for Best.
For the new "Jingle Bell Rock" edition, a video has also been edited from numerous scenes from the Netflix film. "It's such a refreshing, heartwarming, romantic comedy and I miss making movies like this," Lohan gushed about her new film in an interview with Netflix.
What is Falling for Christmas about?
Lindsay Lohan portrays rich, spoiled and newly engaged hotel heiress Sierra. In a skiing accident, she loses her memory and ends up in the care of the attractive and down-to-earth pension owner Jake (Chord Overstreet, 33). He takes care of her together with his precocious daughter Avy (Olivia Perez).
In addition to acting, Lohan has already realized numerous music projects. In 2004 and 2005 she released the studio albums "Speak" and "A Little More Personal (Raw)" and also recorded several singles. In the movie "Freaky Friday" (2003) with Jamie Lee Curtis (63), Lohan also sang himself.