A year ago, there was information that Sony and PlayStation are starting cooperation on the production of a cinematic spectacle based on the game "Ghost of Tsushima". Now it turns out that the project did not end up in the trash, but is still being developed. Just got a screenwriter. It is Takashi Doscher, director of the movie "Only".
"Ghost of Tsushima" - about the game
The action of the game "Ghost of Tsushima" was set at the end of the 13th century, when the Mongol empire annihilated entire nations as part of its campaign to conquer the East. Tsushima Island is the only one that stands in the way between mainland Japan and the advancing mighty Mongol fleet led by the ruthless and cunning General Khotun Khan. As the island burns after the first wave of a Mongol attack, samurai warrior Jin Sakai becomes one of the last members of his clan. Jin is willing to do whatever he can to protect his people and regain his home. He must put aside the traditions that shaped him as a warrior in order to devise a new path - the path of the Spirit - and take part in the custom battle to liberate Tsushima Island.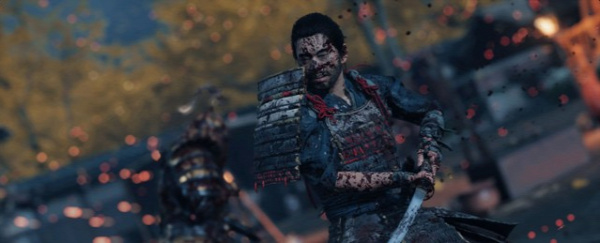 What do we know about the movie "Ghost of Tsushima"?
"Ghost of Tsushima" will be the second joint film project from Sony and PlayStation. The first one has already hit theaters. It is "Uncharted," which has already grossed over $ 380 million worldwide.
The director of the show is still Chad Stahelski, although he is a very busy man. It also plans, among others, movies: "John Wick 4", "Highlander", "Kill or Be Killed" and "Sandman Slim" and series: "Gangsters of Shanghai" and "Rain".
Takashi Doscher is just starting his Hollywood career. He has made a post-apocalyptic film with Freida Pinto "Tylko". He is currently working for MGM on a show inspired by Japanese monster films called "Blue".
Also read: