Extravagant performance from the air: Tom Cruise (59) flew in a helicopter to the premiere of his new film "Top Gun: Maverick" in San Diego, California on Wednesday evening.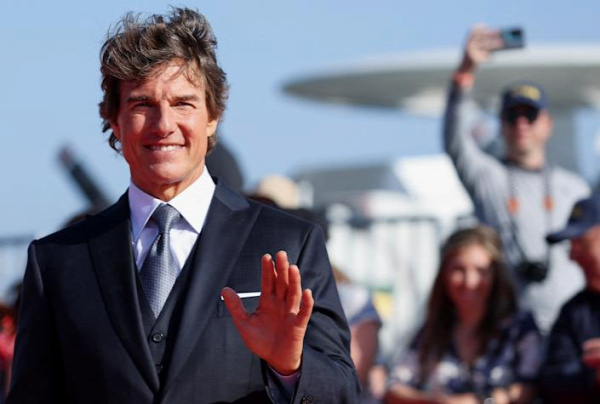 Upon arrival at the USS Midway, a US Navy aircraft carrier, Cruise disembarked the helicopter, radiant and confident in a black suit and iconic aviator sunglasses, and approached the photographers on the red carpet. In the "MTV" live stream of the premiere, you can marvel at the star's appearance from around the 22nd minute:
Under his jacket, the actor also wore a white shirt, light gray tie and black vest. He combined it with black dress shoes made of smooth leather.
"Top Gun" sequel in cinemas from May 26th
Although Cruise has held a pilot's license himself for nearly 30 years, he did not fly the black helicopter, which had his and the film's name written on it in white letters. "I fly this helicopter, but not today," Cruise confirmed loudly. Entertainment Tonight".
In addition to Cruise, his co-stars Jennifer Connelly (51), Miles Teller (35), Jon Hamm (51), Monica Barbaro (31) and Lewis Pullman (29) were also present at the premiere. The long-awaited sequel to the popular action film series hits theaters on May 26th.
For those who are now curious, here is the official trailer again:
Also read: