Unusual confession from Daniel Craig: The former Bond actor used to hide video cassettes of films in which he had acted in the video store.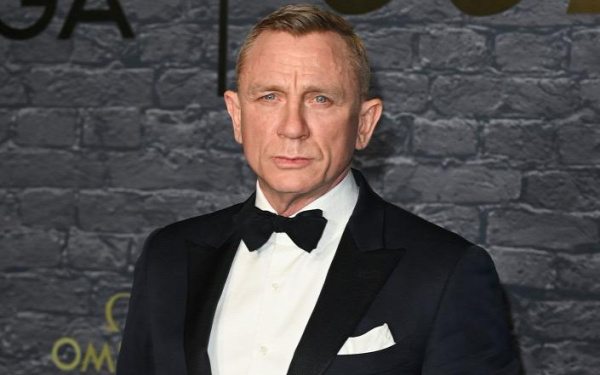 Many actors don't like to see themselves in films, Daniel Craig even went one step further: As he now told in an interview with "Yahoo! Movies", he hid VHS cassettes when visiting the "Blockbuster" video store chain of films in which he acted but which, in hindsight, he didn't think were good.
Back when the chain still existed, he often went there to rent films himself, Craig recalls. By then he had already made a few films himself. "If I saw one of my films on the shelf, I would pick it up and throw it under the counter," the former James Bond actor admitted. "I knew it wouldn't make much of a difference, but I thought if even one less person saw the film, that would be a good thing."
Dave Bautista: Daniel Craig wasn't the happiest person as Bond
He's probably happier with his work now - and according to his Knives Out co-star Dave Bautista, Craig is also more relaxed now that his 007 stint is over. The "Guardians of the Galaxy" star, who played an opponent of the famous secret agent in "James Bond 007: Spectre", recently said in an "Entertainment Weekly" interview that it was too sweet that Craig was filming Bond "was under a lot of pressure" and "didn't seem the happiest person". When working together on "Glass Onion: A Knives Out Mystery", however, he was very different: "He was so funny and always smiling," says Bautista.
Glass Onion: A Knives Out Mystery, currently in cinemas and available on Netflix December 23, sees Daniel Craig reprising his role as detective Benoit Blanc and co-starring Dave Bautista and Janelle Monáe, Edward Norton, Kate Hudson and Ethan Hawke.