Following Russia's invasion of Ukraine, there were many responses from parties, including Hollywood.
In response to this, Hollywood has stopped the distribution and screening of films in Russia, including Warner Bros. which stopped the release of the film 'The Batman' in Russia a few days before the opening of cinemas there.
According to Warner Bros., the Walt Disney Co and Sony Pictures will also temporarily suspend the release of their films in Russia.
Also read: The film turning red will be released this February, for details
Meanwhile 'The Batman' is the most anticipated film of the year which is scheduled to be screened this week in America and following screenings abroad including Russia.
A spokesman for the studio responded that the suspension of distribution and screening of the film in Russia was a humanitarian measure against the crisis in Ukraine.
"In light of the humanitarian crisis in Ukraine, Warner Media has stopped the release of the film 'The Batman' in Russia," he said.
"We will continue to monitor the development of the current situation. We hope for a speedy and peaceful resolution to this tragedy," he continued, quoted from the same page.
On Monday, Walt Disney Co., following in the footsteps of Warner Bros., also suspended its screenings in Russia, even though the studio had planned to open Pixar's 'Turning Red' in Russia on March 10 and hit Disney in the US.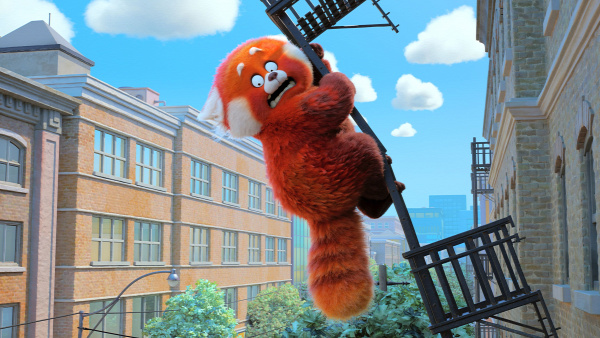 Disney representatives or spokespersons shared the same thing with Warner that the humanitarian crisis that occurred in Ukraine due to the Russian invasion led to the termination of the release of the film 'Turning Red' in Russia.
"In light of the unprovoked invasion of Ukraine and the tragic humanitarian crisis, we are halting theatrical releases of films in Russia, including Pixar's upcoming 'Turning Red'," he said.
"We will make future business decisions based on the evolving situation. Meanwhile, given the scale of the emerging refugee crisis, we are working with our NGO partners to provide urgent assistance and other humanitarian assistance to refugees," he added.
The Ukrainian Film Academy on Saturday also voted for an international boycott of the Russian film industry.