The "Bao" director's first feature film may be the first Pixar production to receive a traditional biorelease since the pandemic hit.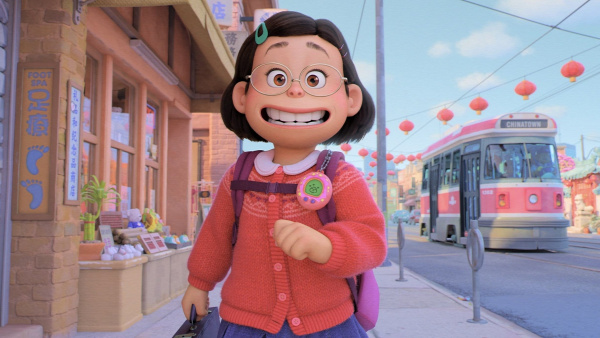 As is well known, the current pandemic has changed the film landscape in several ways, and many have chosen to let their films go directly to the streaming services instead of the cinemas. Pixar also did this, a decision that should be made for the safety of the audience, but which has nevertheless met with criticism from several quarters.

In the near future, however, we seem to be able to see the animation studio's films return to the big screen. Pixar's forthcoming feature film "Turning Red" is expected to have a "normal" cinema premiere, sources tell Insider.
Also read:

When "The Soul" was released on Disney + in December last year, it became the first film in Pixar's history to have no cinema premiere. Even then, some dissatisfaction was aroused among the studio's employees, and even the film "Luca", which premiered earlier this week, went straight to streaming.

If "Turning Red" manages to get a premiere on the big screen, it will be the first Pixar film to get a biorelease since "Forward", which had time to hit theaters just before the pandemic hit hard.

The plot of "Turning Red" follows thirteen-year-old Mei Lee, who tries to juggle her passionate interests with the new challenges of teenage life, and who turns into a big, red panda every time she gets excited about something. The film is directed by Domee Shi, who is making his first feature film at Pixar after previously winning an Oscar for his directing of the short film "Bao".