"Spider-Man: No Way Home", "The 355" and "Gunpowder Milkshake": These are the DVDs and Blu-rays of the week.
Since Tom Holland first appeared as Spider-Man in Captain America: Civil War six years ago, the young Briton has been one of the most important actors of his generation. Since then, the 25-year-old has donned the spider cape five more times. "Spider-Man: No Way Home" is Holland's seventh appearance as Peter Parker. And it shouldn't be his last. In any case, producer Amy Pascal can imagine more "Spider-Man" films with Tom Holland, as she recently revealed. Only Holland itself seems to be hesitating. In a "GQ" interview in November, he said: "If I'm still playing Spider-Man at 30, I've done something wrong." But until then it's still a few years ... "Spider-Man: No Way Home" is now available on DVD and Blu-ray, alongside the spy film "The 355" and the action film "Gunpowder Milkshake".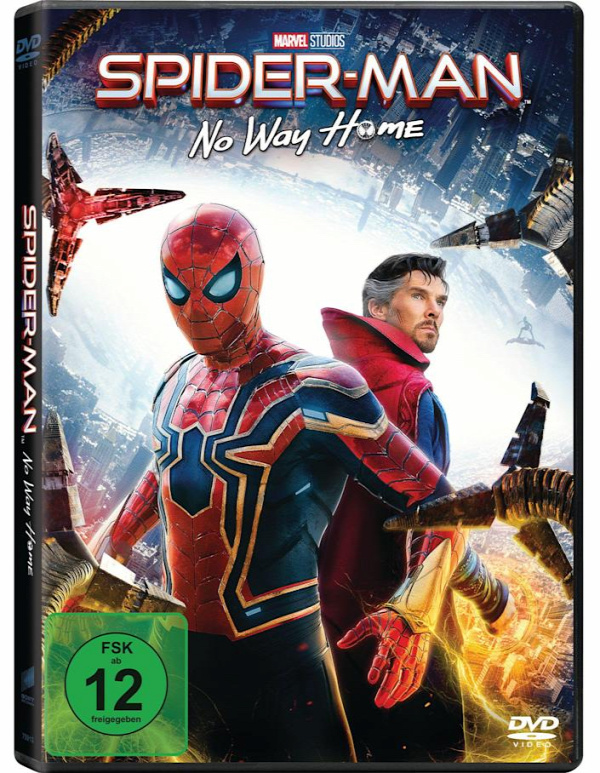 "Spider-Man: No Way Home" (Release: April 12)
Spider-Man: No Way Home is the third and final installment in the Homecoming trilogy, which began in 2017. At the end of the previous film, Far From Home (2019), the true identity of Peter Parker (Tom Holland) was revealed. In "Spider-Man: No Way Home" Peter wants nothing more than to have the whole world forget his identity again. For this he asks Dr. Strange (Benedict Cumberbatch) for help. But Dr. Strange's spell goes awry, and the multiverse spirals out of control, tearing a hole in the world Peter lives in. Through the hole in the multiverse, all those enemies that Spider-Man has already had to deal with in the past slip through. And that's quite a lot - after all, there were various other actors of the spider man before Tom Holland. And so, among others, Electro (Jamie Foxx), Doctor Octopus (Alfred Molina) and Green Goblin (Willem Dafoe) make life difficult for Peter Parker.
Price DVD: around 14 euros
US, 2021, directed by Jon Watts, running time: 143 minutes