"Spider-Man: No Way Home", "The 355" and "Gunpowder Milkshake": These are the DVDs and Blu-rays of the week.
Since Tom Holland first appeared as Spider-Man in Captain America: Civil War six years ago, the young Briton has been one of the most important actors of his generation. Since then, the 25-year-old has donned the spider cape five more times. "Spider-Man: No Way Home" is Holland's seventh appearance as Peter Parker. And it shouldn't be his last. In any case, producer Amy Pascal can imagine more "Spider-Man" films with Tom Holland, as she recently revealed. Only Holland itself seems to be hesitating. In a "GQ" interview in November, he said: "If I'm still playing Spider-Man at 30, I've done something wrong." But until then it's still a few years ... "Spider-Man: No Way Home" is now available on DVD and Blu-ray, alongside the spy film "The 355" and the action film "Gunpowder Milkshake".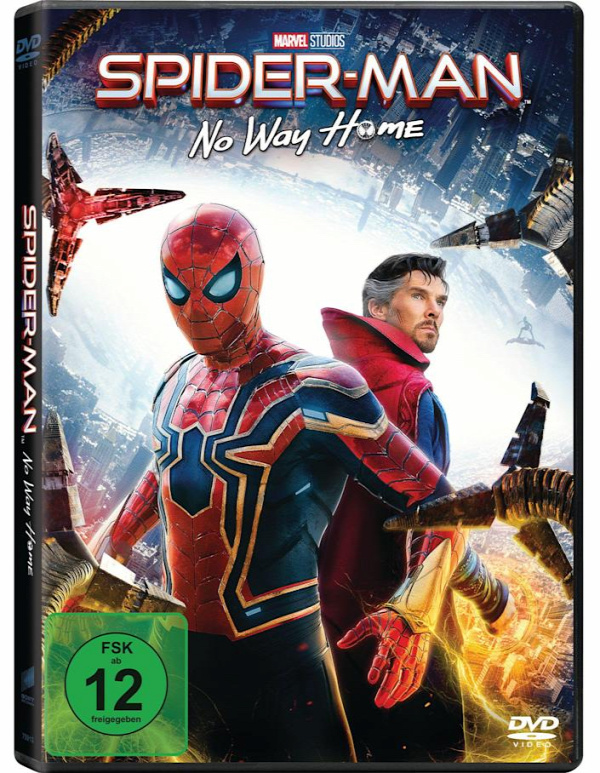 "Spider-Man: No Way Home" (Release: April 12)
Spider-Man: No Way Home is the third and final installment in the Homecoming trilogy, which began in 2017. At the end of the previous film, Far From Home (2019), the true identity of Peter Parker (Tom Holland) was revealed. In "Spider-Man: No Way Home" Peter wants nothing more than to have the whole world forget his identity again. For this he asks Dr. Strange (Benedict Cumberbatch) for help. But Dr. Strange's spell goes awry, and the multiverse spirals out of control, tearing a hole in the world Peter lives in. Through the hole in the multiverse, all those enemies that Spider-Man has already had to deal with in the past slip through. And that's quite a lot - after all, there were various other actors of the spider man before Tom Holland. And so, among others, Electro (Jamie Foxx), Doctor Octopus (Alfred Molina) and Green Goblin (Willem Dafoe) make life difficult for Peter Parker.
Price DVD: around 14 euros
US, 2021, directed by Jon Watts, running time: 143 minutes
"The 355" (Release: April 8th)

The Colombian agent Luis (Édgar Ramirez) has found a data key that can crack any computer system. Now he wants to turn the key into money - and thus calls the most powerful secret services in the world onto the scene. Fighting first are CIA agent Mason (Jessica Chastain), British technology specialist Khadijah (Lupita Nyong'o), Colombian psychologist Graciela (Penélope Cruz), Chinese computer expert Lin Mi Sheng (Bingbing Fan) and German BND agent Marie ( Diane Kruger) against each other. But the enemy is so overwhelming that they soon have to overcome their rivalries and form an alliance. Director and screenwriter Simon Kinberg ("Dark Phoenix") has staged an action hit full of female power with "The 355". The film's title refers to "Agent 355," a spy during the American Revolution whose identity remains unknown.
Price DVD: around 14 euros
US, 2022, directed by Simon Kinberg, running time: 118 minutes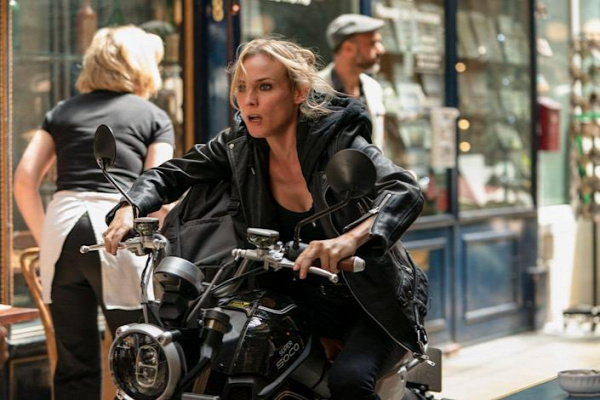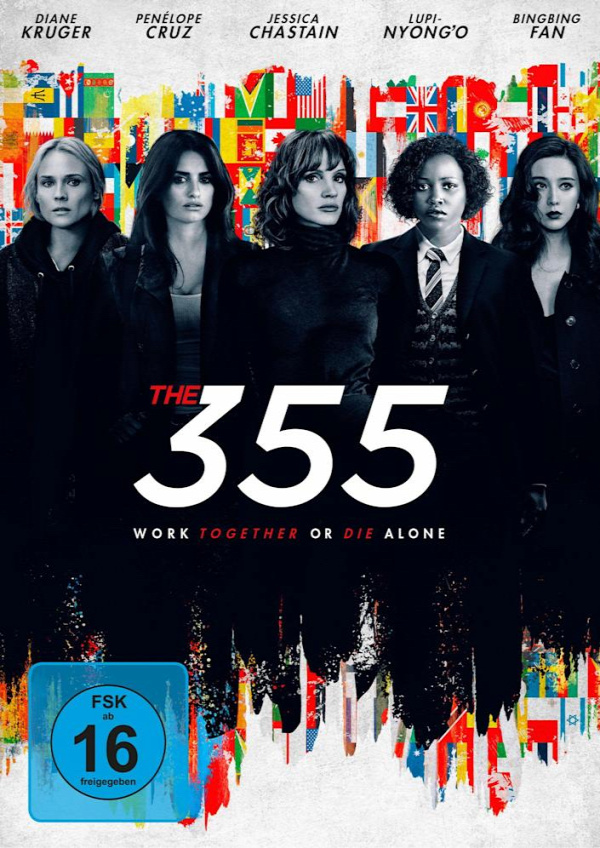 "Gunpowder Milkshake" (VÖ: 14. April)
Profikillerin Scarlet (Lena Headey, "Game of Thrones") muss nach einem missglückten Einsatz untertauchen. Zurück bleibt ihre Teenager-Tochter Sam, die Jahre später in die Fußstapfen ihrer schießwütigen Mom tritt: Um die Aufträge ihres Arbeitgebers, der geheimnisvollen "Firma", auszuführen, tötet Sam (Karen Gillan, "Doctor Who"), ohne mit der Wimper zu zucken. Doch als sie den einzigen Sohn eines mächtigen Gangsterbosses erwischt, hetzt ihr dieser als Rache seine Killer auf den Hals. Aber auch Sams Arbeitgeber setzt nach einem missglückten Einsatz seine eigenen Killer auf sie an. Ein Glück, dass Mutter Scarlet nach 15 Jahren im Untergrund rechtzeitig zur Stelle ist, um ihrer Tochter auszuhelfen. "Gunpowder Milkshake" erinnert ein wenig an die "John Wick"-Filme, ist allerdings weniger brutal, dafür aber auch deutlich humorvoller.
Preis DVD: circa elf Euro
US/FR/DE, 2021, Regie: Navot Papushado, Laufzeit: 110 Minuten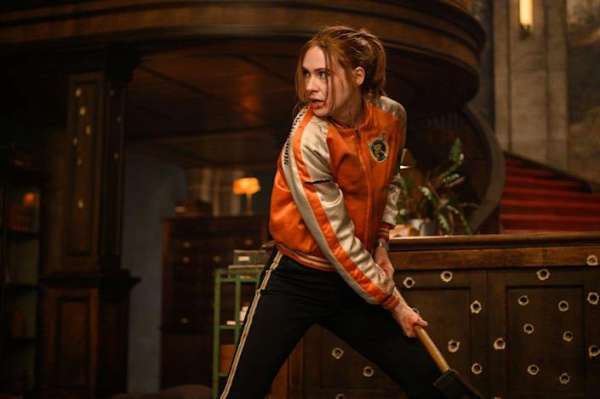 Related Stories