Masterpiece Korean dramas that captivate the Arafie generation are appearing one after another. Ihoko Kurokawa, an artificial intelligence researcher who is a professional in "brain" and "dialogue", explains the lines that resonate with the charm of the popular drama starring a popular actor.
◆ Artificial intelligence researcher Ihoko Kurokawa
From the standpoint of brain function theory, she works on natural language analysis. Her latest issue is "Torisetsu at Work" (Jiji Press). In the spring of '22, "The Undateables of Love" (Kawade Shobo) for mature adults will also be released.
Also read:
"There are three levels of maturity in dialogue: shedding one's emotions (level 1), soliciting one's circumstances (level 2), and spinning words to comfort others (level 3). What's amazing about the style drama is that it's full of level 3 dialogue, "says Kurokawa. For example, the scene just before the final of the cooking contest of "Itaewon Class". "The words spoken by the protagonist to the chef of his subordinates who were exposed to being transgender were excellent. He was exposed to curiosity and still clenched his teeth. "Escape" is strange. You are you. You don't have to convince others. "He was worried that the souls of his subordinates would be polluted even though it was a decisive battle that would take the fate of the hero's business. If it's a Japanese drama, it's probably a scene that pushes your back, saying, "Prove your existence value." As a result, she resolutely stands on the stage and the announcer says, "Isn't it a stage to prove yourself?" "Proof? I don't need the understanding of others to be me."
"Itaewon Class"
The original popular web comic. A revenge and success story in which Park Seo-joon challenges the outrage of a major restaurant chain in the guise of Park Sae-ro-i, a hero with a sense of justice. Exclusive distribution of Netflix series "Itaewon Class".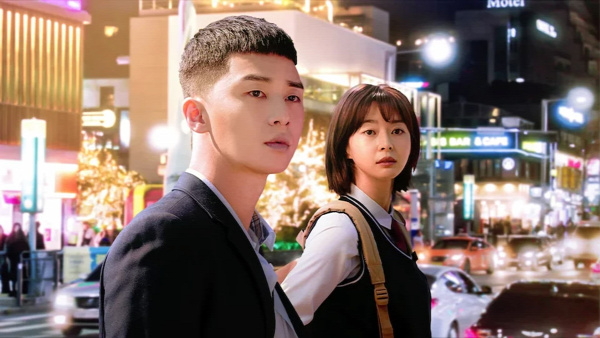 It is said that the dialogue between mother and son was very impressive in "Boyfriend" co-starring Song Hye Kyo and Park Bo Gum. "The hero's son, who was farewell to his beloved woman and was tattered, finds out that his mother asked her to farewell, but he just feels sad about making his dear mother feel that way. Don't blame your mother. And ask your mother, "How much do you like her?" "Like a mother." . Because I grow up saying "You were too hard", I get back "I made you sad". The brain is a device. If you don't input it, you can't output it. The conversations that often appear in Korean dramas are sometimes terrible. It 's emotional, but it 's a lot of gentle lines, and it 's a learning experience. "
"boy friend"
It depicts the sad and sweet pure love between a younger boy played by Park Bo-gum and an older girl played by Song Hye Kyo. The first beautiful Cuban location is also a topic. Now available on U-NEXT.
Interview / Original / Atsuko Yamazaki * Published in the February 2022 issue of Eclat