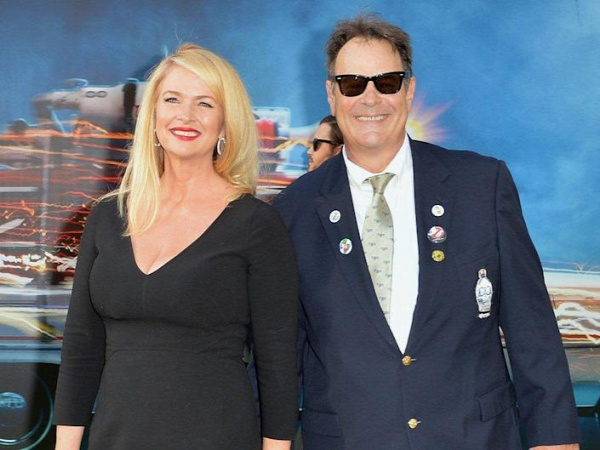 "Ghostbusters" star Dan Aykroyd (69) and his wife Donna Dixon (64) have split up. "After 39 years as a couple, we are now on separate paths," they said in a statement shared with People magazine. The actor couple remain "legally married", the two are still "common parents, colleagues and business partners", it is said. This is "our decision for a loving friendship".
Several joint films in the 1980s
Dan Aykroyd and Donna Dixon met on the set of the comedy "Dr. Detroit" in 1983 and married in the same year. The couple appeared together in several films, such as "Unheimliche Schattenlichter" (1983), "Spione wie wir" (1985) and "The Couch Trip" (1988).
Aykroyd and Dixon have three daughters together: Danielle (32), known as singer Vera Sola, Belle (28) and Stella (24). While his wife gradually retired from the film business in the 1990s, Dan Aykroyd remains busy as an actor. Most recently, he was seen in the third "Ghostbusters" film (2021). In addition to "Ghostbusters", his most famous films include the "Blues Brothers" films (1980 and 1998) and "Die Glücksritter" (1983).