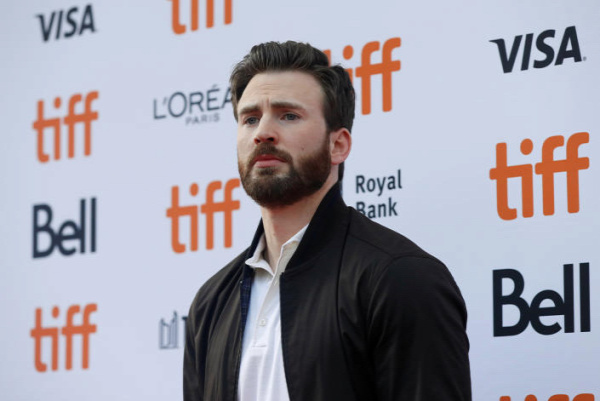 "The universe has spoken," is the headline of "People" magazine on the cover, which identifies US actor Chris Evans (41) as the new "Sexiest Man Alive". Evans is best known for his role as the selfless and self-sacrificing superhero Captain America in Marvel's multi-billion dollar Avengers franchise. His predecessor on the sexiness executive chair was also a Marvel star, but rather controversial: US actor Paul Rudd (53).
His mother will be proud, his friends will laugh
If you told a school-age Chris Evans that he would one day be named Sexiest Man Alive, he would have been "thrilled." The actor tells this in the cover story of the magazine. "That would probably be the route to the cool table I wasn't at." These days, however, the Boston native braces himself for all sorts of teasing from his friends.
Evans is sure that his mother will approve of the dazzling title unreservedly. "My mother will be so happy," he says. "She's proud of everything I do, but that's something she can really brag about," he adds. And indeed: "I'm not surprised at all," she is confidently quoted by the magazine. "Our family will be ecstatic."
Hard-working family man and dog fan
This year alone, Chris Evans has starred in Pixar's Lightyear, Netflix's Gray Man and directed three new films, including 2023's AppleTV+ Ghosted, which he is also producing. He is also still co-operator of A Starting Point, the civic engagement platform he launched in 2020.
He is also known on social media as the devoted, photo-loving dog dad of Dodger, his boxer mix. And he tries to spend as much time as possible at home and with his family in Boston. When he's offered roles, he now pays more attention to "where the film is being shot," he says. "I'm too old to live out of a suitcase for six months and I've settled into a nicer phase where I'm just happy to be home."
He's also thinking a lot more about his future outside of acting - one that includes marriage and fatherhood. "It's something I really want," says Chris Evans. Whether his fans will know when the time comes is unclear, however, because the actor also admits: "Some things you just want for yourself, or just for my family and friends."