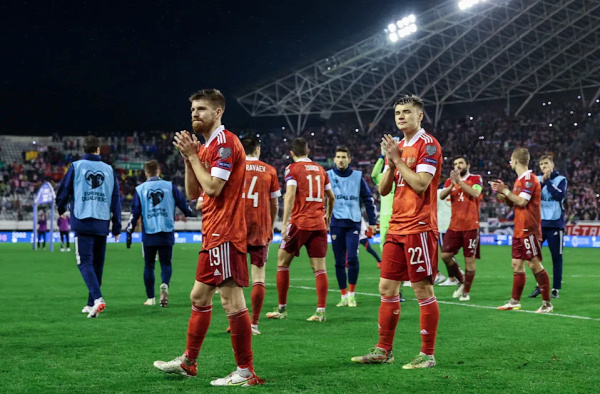 SAO PAULO, SP (FOLHAPRESS) - FIFA (International Football Federation) announced this Sunday (27) punishments to Russia due to the invasion of Ukraine.
International competition matches involving Russia or its clubs cannot be played in the country and Russia must compete under the name Russian Football Union. The federation also determined that the country's anthem could not be played and its flag displayed.
Also read: Film guide on archi
The measures are similar to the request that the IOC (International Olympic Committee) made to national federations.
In a statement, FIFA said it "would like to reiterate its condemnation of Russia's use of force in the invasion of Ukraine. Violence is never a solution and FIFA expresses its deepest solidarity with all those affected by what is happening in Ukraine." .
"In relation to the upcoming FIFA World Cup 2022 qualifiers, FIFA has taken note of the positions expressed on social media by the Polish Football Federation, the Football Association of the Czech Republic and the Swedish Football Federation and has already engaged in dialogue with all these football associations. FIFA will remain in close contact to seek appropriate and acceptable solutions together."
The president of the Polish Football Federation criticized the measures announced by FIFA and said he considered them "totally unacceptable". "We are not interested in participating in this game of appearances. Our stance remains the same: the Polish National Team will NOT PLAY with Russia, no matter what the team name is," he wrote on Twitter.