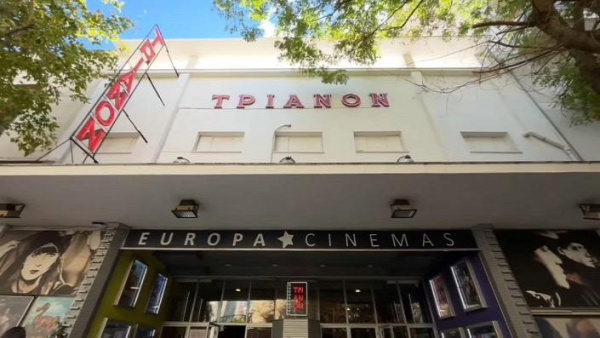 This year's European Film Awards will be presented in Reykjavik on December 10th. Until then, award-winning European films can be seen in 35 cities, as a sort of prelude to the big festival. In Greece, the Athens Trianon, one of the most famous art cinemas in the city, is the official organizer of the film marathon organized by the European Film Academy.
The Trianon is just one of the many members of the Europa Cinemas film theater network that is accompanying the European Film Month with a series of special programmes, explains Michael Zeis, who is responsible for sales and communication. "We are very keen to promote the European film industry.
All events and actions are aimed at: promoting European cinema. We have organized screenings with directors who have been invited here as part of the European Film Month."
Award-winning films in cinemas and on MUBI
Among other things, the Trianon programmed the highly acclaimed animation film "Flee", which was nominated three times for an Oscar and won the Grand Prix at the Annecy Animation Film Festival. Also on screen is the French abortion drama "L'Evenement", awarded the Golden Lion of Venice in 2021.
And in line with Film Month, the global streaming platform MUBI places a special focus on European films so that film fans all over the world can get their money's worth. Euronews reporter Frédéric Ponsard says: "The 'European Film Month' takes place in the best European cinemas, from Greece to Portugal, from Bosnia to Sweden.
It ends on December 10th with the presentation of the European Film Awards in Reykjavik. At the gala will be the best European films.