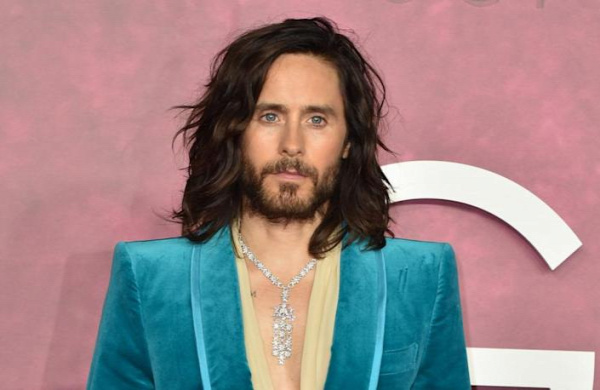 Jared Leto credit:Bang Showbiz
Jared Leto thinks viewers should be "grateful" for Marvel movies.
The 50-year-old actor recently caused a stir when he claimed the comic book blockbusters are the only thing keeping the cinema doors open.
Despite the debate his comments have sparked, he still stands by what he said and has now insisted that he actually thinks it is a good thing. Speaking to 'Entertainment Tonight', Leto said: "I pretty much just bury my head in the sand and say a lot of stupid stuff and then let everyone go and have fun with it. But I'd say it again.
Related Stories:
I mean, are people upset about that? Do they agree with that? What are they, confused about that? If you look at the box office and what people are buying tickets for, I worked in cinema as a kid, okay, and I'm talking about what actually brings in revenue to keep the buildings open and people busy and the ecosystem thriving." He added, "[Marvel movies] are probably the biggest contributors to that, so in a way we should be thankful for that. Especially those of us who are big cinema and theater fans should be thankful that these movies exist in the first place. Because they help support the ecosystem so that other movies that are drama for adults like 'House of Gucci' can be in theaters."
Jared is next to appear in the Marvel movie 'Morbius' and he was excited about the chance to take on "three gigs in one" with the title role.