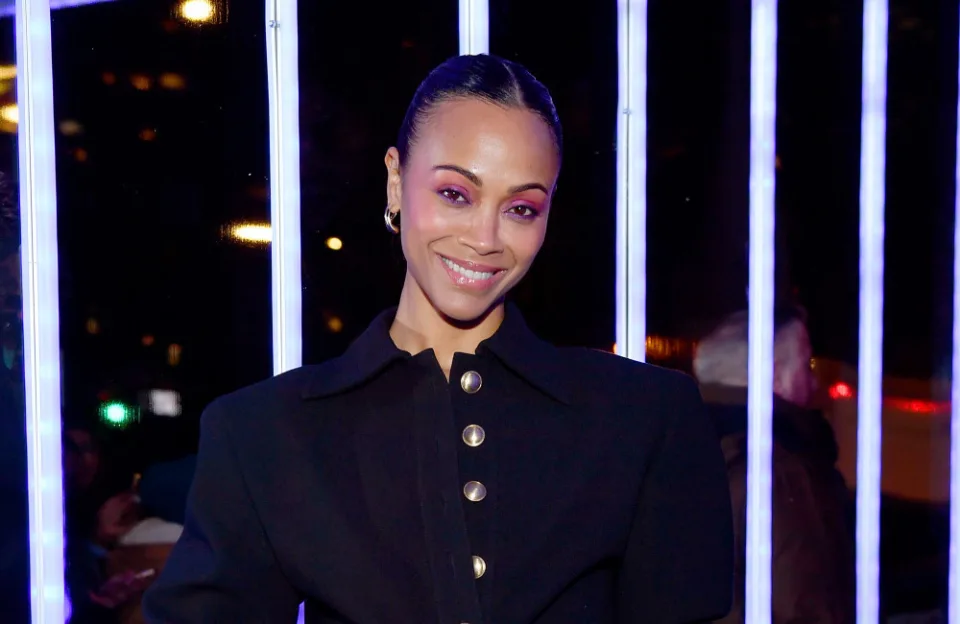 Zoe Saldana credit:Bang Showbiz
Zoë Saldana felt "stuck" in her roles in big films.
The 44-year-old actress - who has starred in 'Star Trek' (Uhura), 'Avatar' (Neytiri) and the Marvel Cinematic Universe (Gamora) over the past decade - admitted she's grateful for those films , but her commitments to the franchises also mean she hasn't been able to challenge herself as much as an actress as she had hoped.
She told Women's Wear Daily magazine: "I feel like I've just been stuck for the last 10 years of my life. I've felt like I've been stuck with these franchises. I'm very grateful for the opportunities they have offered me, from working with amazing directors, to meeting cast members who I consider friends, to being able to play a role that fans, especially kids, love." She added, "But it also meant that I felt artistically stuck in my craft because I wasn't able to expand or grow or challenge myself by playing different types of genres and different roles. "
Saldana has wanted to develop her talents "for a long time". Now she's finally been able to do so in Netflix drama 'From Scratch' and upcoming project 'Lioness'.
Her current approach to work is otherwise the same as when she started her career: "I give 120 percent, do my homework, go to bed early and concentrate on my work."