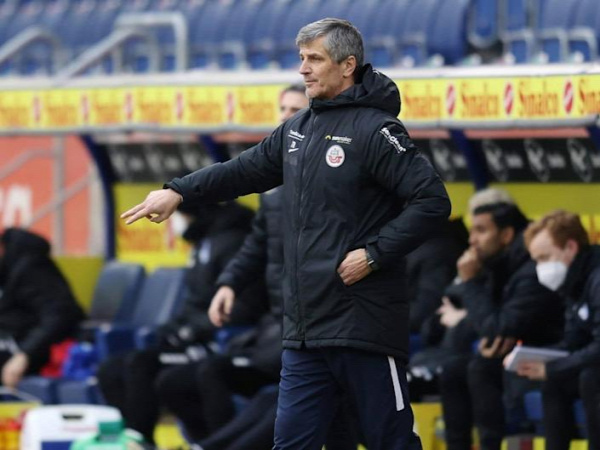 For Danilo Sikan, the only Ukrainian player in German professional football, it was a moving but certainly not so easy moment. The minute's silence before the start of the second division game of his club Hansa Rostock against 1. FC Nürnberg (0:2) due to the events in his homeland should have strengthened Sikan's thoughts about the safety of his relatives in Schitomir.
"We spoke to him intensively again on Friday. I think it's best for him to distract himself, to do what he's really good at and what his passion is," reported Hansa coach Jens Härtel on NDR and Sikan left the decision to play against the club: "It helps him to ignore the situation a bit."
Also read:
Sikan wanted to play and made his first start against Nürnberg. A week ago, the professional saved a point for Rostock with his goal as a substitute in the 1-1 draw at Darmstadt 98. Sikan was substituted against Nuremberg in the 66th minute of the game.
The Ukrainian international was only loaned out by Shakhtar Donetsk on January 31.