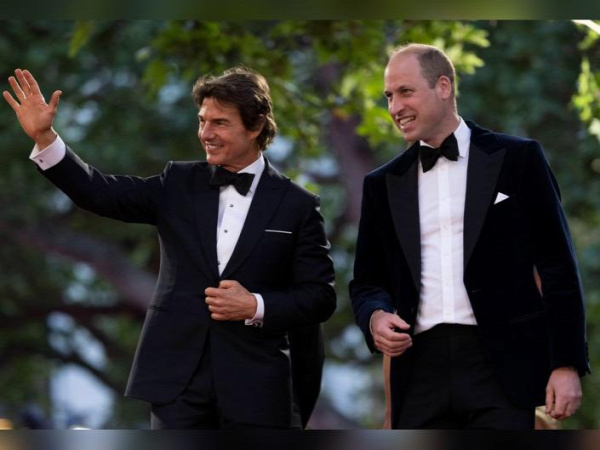 Hollywood stars Tom Cruise, 60, and Dame Joan Collins, 89, will be among the celebrities attending King Charles III's coronation concert in Windsor on May 7. (74) celebrate. This is reported by "bbc.com". British adventurer Bear Grylls, 48, and Sir Tom Jones, 82, will join them with pre-recorded skits to celebrate the coronation of King and Queen Camilla, 75.
The concert on Sunday 7th May will take place in the grounds of Windsor Castle in front of a crowd of 20,000 and will also be televised and radio broadcast. Other celebs are also said to be appearing then, appearing in pre-recorded clips to reveal untold facts about the monarch. Among other things, "Strictly Come Dancing" professional Oti Mabuse (32) should take part.
Famous bear is also included
According to the BBC, Pooh the Bear will also be part of the party. This one could take the appearance of another famous bear as a model. Queen Elizabeth II (1926-2022), who died in September, was seen with Paddington for her platinum anniversary celebrations in June 2022. For this, the monarch had shot a comedy sketch with the famous character.
It has previously been confirmed that Take That, Andrea Bocelli (64), Katy Perry (38) and Lionel Richie (73) will be present at the coronation concert. Paloma Faith (41), Olly Murs (38), Steve Winwood (74), Nicole Scherzinger (44) and Chinese pianist Lang Lang (40) are also said to be part of the line-up.
The coronation ceremony itself will take place the day before the concert, on May 6th, at London's Westminster Abbey. Around 2,000 invited guests will be in the church on site. According to media reports, the Swedish King Carl Gustaf (76) and his daughter, Crown Princess Victoria (45), as well as King Felipe of Spain (55) and Queen Letizia (50) are traveling to the celebrations.