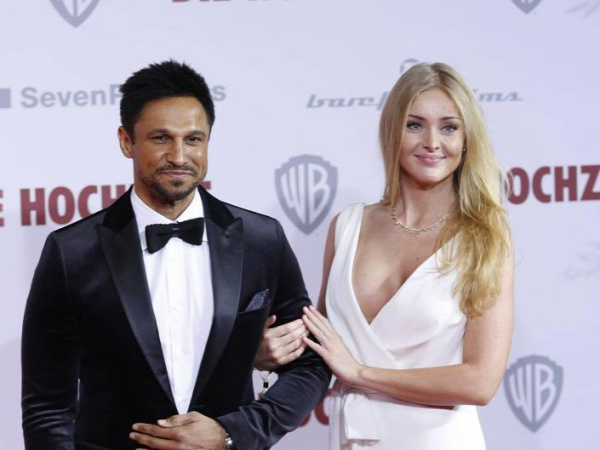 Instead of being able to fully enjoy the new joys of parenting, Daniel (49) and Patrice Aminati (29) are in a state of emergency. During a routine examination, the TV presenter's wife was diagnosed with "malignant (black) skin cancer, which has already formed metastases," as Aminati announced via Instagram in early April. But the couple does not let this shocking news get them down and, in an interview with "Bild", proves that they are "optimistic about the future", as the moderator puts it. In the best-case scenario, the family should be even bigger in the future.
"We want a second child," reveals Patrice Aminati. "Our daughter Charly Malika gives us so much joy that I would go through a difficult pregnancy like the one I had with Charly at any time. This desire to have children gives me the strength to endure everything now." She had previously written on Instagram: "Now the thought makes me sad that my greatest wish - to have a child again quickly after the birth of our daughter - has to be postponed indefinitely." But the Aminatis have no doubts that one day it will be that time again.
Further tests should provide information
Next Wednesday (April 12) will be a trend-setting day in the fight against cancer and for the future. Then the 29-year-old will undergo a so-called PET-CT. This is to check whether other metastases have formed in your body.
"In addition to the tumor, Patrice also had the affected lymph nodes removed from her neck. We hope that the cancer will have disappeared from her body. If that is not the case, the PET-CT will show it. If Patrice is free of metastases, it would be That's a first ray of hope," says the worried husband, who just "feels completely powerless".
In April 2022, the two said yes after a relationship of several years. They became parents the following August. Just two weeks before the birth of little Charly Malika, Aminati had to share another piece of bad news. "My middle sister Deborah's heart stopped beating on the night of August 3, 2022," he wrote on Instagram. She was only 46 years old. Aminati says he spoke to her the night before Deborah died. She died "after decades of excessive alcohol consumption".