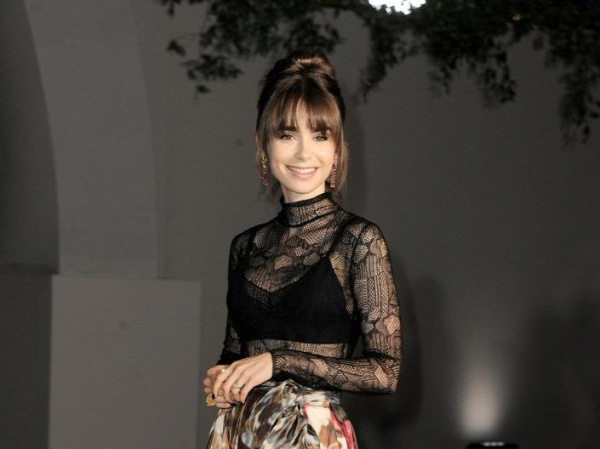 British actress Lily Collins is celebrating her 34th birthday (March 18) abroad, in Japan to be precise. From there, the "Emily in Paris" star keeps his followers up to date on Instagram. It started for her and her husband, US director Charlie McDowell (39), in Moominvalley Park, about 40 kilometers from the capital Tokyo, as her first post shows.
Captioning six photos of her enjoying pancakes decorated with chocolatey Happy Birthday lettering or posing with Moomin characters, she captioned: "I landed in Japan where my birthday was a little early in this time zone! The celebrations have already begun – first stop: Moominvalley Park …" Among other things, US actress Shailene Woodley (31) congratulated under the post: "Happppppppppy birthday!!!!", she wished the daughter of musician Phil Collins (72) .
Next stop Tokyo?
The next series of photos shows selfies by Collins and McDowell on a train. "Round 2 for my 34th birthday with my 1..." she wrote. She has not yet revealed exactly where she is going, but her followers are certain: "Lily in Tokyo" can be recognized.
Among the many well-wishers under this post is the American music star daughter Sofia Richie (24) – she also sends "Happy Birthday!!!!" and four emojis with hearts in their eyes.
Lily Collins and Charlie McDowell confirmed their relationship in November 2020. The couple has been married since September 2021.