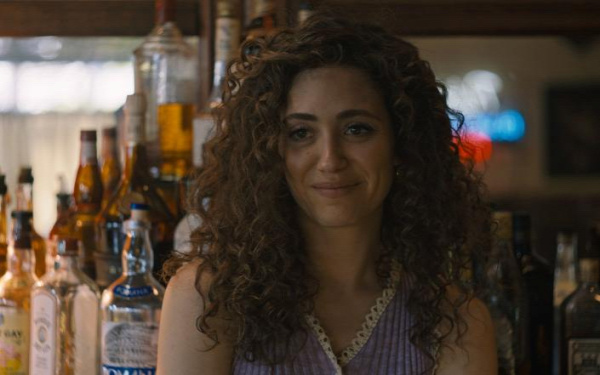 In the US series "The Crowded Room" Emmy Rossum plays the mother of Danny (Tom Holland), who is arrested after a shooting. In an interview, the 36-year-old explains how difficult it was for her to keep the necessary distance.
True-crime drama and psychological thriller fans have something new to look forward to in US series The Crowded Room (available on Apple TV+), based on the true story of accused murderer Billy Milligan it seems. In addition to "Spiderman" hero Tom Holland and "Mean Girls" actress Amanda Seyfried, US star Emmy Rossum will also play one of the main roles in the ten episodes. Rossum, who found fame at a young age in 'The Phantom of the Opera' and 'Shameless', takes on the role of Candy Sullivan, who has a complicated relationship with son Danny (Tom Holland), in 'The Crowded Room'. In an interview, Emmy Rossum now reveals that she had difficulties identifying with her role for a long time.
"She is a very young mother at 25 and also works as a bartender and nurse. The mother-son relationship in particular was very difficult to play," says the 36-year-old. "Candy is the complete opposite of me and her family background is completely different. She keeps a lot to herself and lives trapped in her own silence. It was very draining for me emotionally. It was also difficult to let go of all the baggage at the end of a to let go of the day of the shoot."
"I know what it means to love unconditionally"
At home, Emmy Rossum is supported by her family - especially her husband Sam Esmail. She has been happily married to him since 2017 and has two children together. Daughter Samantha was born in May 2021 - her son followed just a few months ago in April 2023. In an interview, the actress proudly says: "I know what it means to love unconditionally. While I'm getting more and more distant in the series to my son and we keep a lot of things secret from each other, in my real life I try by all means to protect the people I love."
Through her role in "Crowded Room" she learned "to have more empathy for such people. I know that sometimes the supposedly best people do bad things".