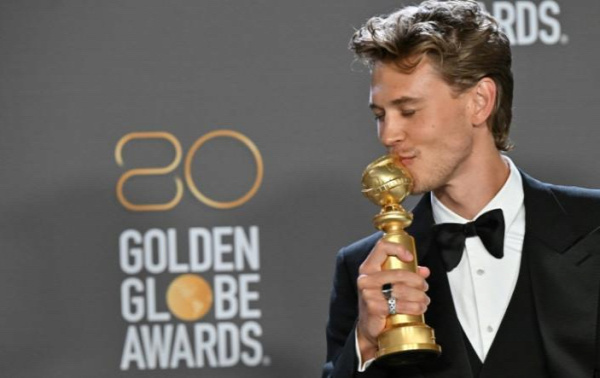 US actor Austin Butler has been awarded the Golden Globe film prize for his portrayal of rock 'n' roll legend Elvis Presley. The 31-year-old was honored at the awards ceremony on Tuesday evening (local time) in Los Angeles for his role in "Elvis" as the best male actor in a drama.
The award for Best Male Role in a Comedy went to Colin Farrell. The Irishman was recognized for his performance in 'The Banshees of Inisherin,' a film about two friends on a remote Irish island. The Golden Globe for Best Female Actress in a Comedy went to Michelle Yeoh for her role in Everything Everyone All at Once, a science fiction film about parallel universes.
Other Golden Globes have not yet been awarded, including the one for the best films. The presentation of the Golden Globes marks the annual start of the award ceremonies in the international film business. The awards are presented by the Hollywood Foreign Press Association (HFPA).
Last year, the ceremony was not televised due to allegations of a lack of diversity and allegations of corruption. After the HFPA subsequently enrolled more than a hundred non-white members, NBC broadcast the Golden Globes again this year.