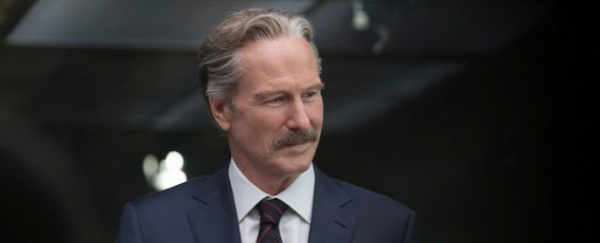 Harrison Ford joins the Marvel universe! Actor known for the roles of Han Solo and Indiana Jones joined the cast of "Captain America: New World Order". Ford will play the role of General Ross, previously played by William Hurt, who died in March. Julius Onah will be behind the camera, and Anthony Mackie will return as the title character.
What will Captain America: New World Order be about?
The fact that Harrison Ford will take over the role from William Hurt has been talked about for some time. Hurt starred as General Thaddeus "Thunderbolt" Ross in the films "The Incredible Hulk" (2005), "Captain America: A War of Heroes" (2016), "Avengers: War Without Borders" (2018), "Avengers: Endgame" (2019) ) and "Black Widow" (2021). Oscar-winning and known for such productions as "Body Heat" or "The Kiss of a Spider Woman", the actor died in March at the age of 71. Ross was also played on the big screen by Sam Elliott (in Ang Lee's "Hulk" in 2003).
Details of the plot of "Captain America: New World Order" are unknown. It is only known that the action of the film takes place after the events of the series "Falcon and the Winter Soldier", in the finale of which Sam Wilson (Mackie) abandoned Falcon's identity and made his debut as the new Captain America.
Behind the camera will be Julius Onah ("The Cloverfield Paradox"). The script was written by Malcolm Spellman and Dalan Musson, who wrote the series "Falcon and the Winter Soldier".
Ford will be seen earlier in the fifth movie about the adventures of Indiana Jones, which is set to debut on June 30, 2023.
Harrison Ford also in "Thunderbolts"
Ford will also return as Ross in the movie "Thunderbolts". It will be a story about a group of bad guys hired by the US government as a special task force. One of the founders of the band is Thaddeus Ross.
The stars of "Thunderbolts" will be Florence Pugh (as Yelena Belova) and Sebastian Stan (as Winter Soldier). They will be accompanied by David Harbor (as Red Guardian), Wyatt Russell (as US Agent), Hannah John-Kamen (as Ghost), Olga Kurylenko (as Taskmaster) and Julia Louis-Dreyfus (as Valentina Allegra de Fontaine).
TV veteran Jake Schreier ("Kidding", "Shameless") will be at the helm of the project.
Also read :