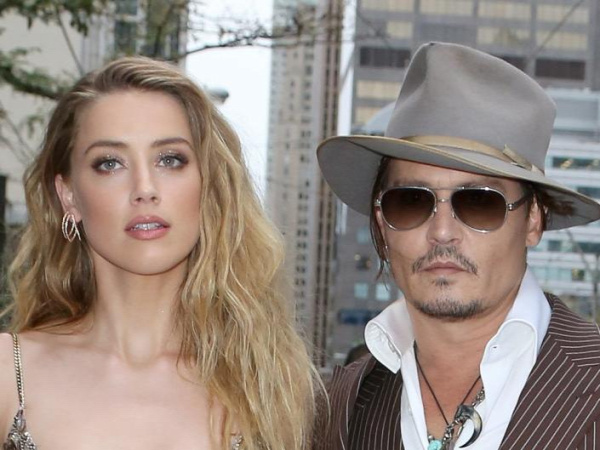 Exactly one year ago, the sensational defamation trial between Johnny Depp (59) and Amber Heard (36) began in the US state of Virginia. On June 1 of last year, the Fairfax County jury returned its verdict, and found Depp largely correct. The lawsuit was finally settled in late 2022, when Heard agreed to pay her ex-husband $1 million as part of a settlement.
That's what happened to Amber Heard and Johnny Depp since the trial ended
Some unnamed insiders who are said to be close to the ex-spouses have now revealed to the US magazine "People" how the stars have fared since the end of the six-week trial. Amber Heard "can't wait to leave the United States with her daughter" after the verdict. Oonagh Paige, the actress' daughter, turned two earlier this month.
Amber Heard enjoys privacy in Spain
Since then, Heard has been said to live in Spain, where she has more privacy. The process was "more than exhausting" for the 36-year-old, who, according to the inside source, "simply longed for a new start outside the United States". In addition, Heard was "excited to be back at work and in front of the camera".
In the meantime, however, nothing has changed in the actress' feelings regarding the outcome of the defamation process. "She was exhausted and disappointed with the process," the insider says. Heard felt she had been "treated badly."
Johnny Depp is 'focused on work'
After the legal dispute ended positively for him, superstar Johnny Depp first went on tour last year and shared the stage with his good friend, the late guitarist Jeff Beck (1944-2023). Immediately afterwards, the 59-year-old threw himself into the shooting of his new film "Jeanne Du Barry".
The filming of the historical film was "challenging" for Depp, but at the same time the actor is "excited about his comeback," reveals the anonymous source. The film "Jeanne Du Barry" by French director Maïwenn (46) will open this year's Cannes Film Festival on May 16, which is "perfect" in the eyes of leading actor Depp.
Hollywood star is said to be single
The former "Pirates of the Caribbean" star is said to be staying abroad for the most part at the end of the sensational court case. "Johnny has lived in Europe since the trial. He is dating but has no girlfriend," the inside source added.