Since his international breakthrough 15 years ago, Alexander Skarsgård has not looked back.
The 45-year-old Swede has established himself as a true Hollywood star with big roles in popular series such as 'True Blood' and 'Big Little Lies' as well as the King of Monkeys Tarzan in The Legend of Tarzan and in budget-heavy films such as Godzilla vs. Kong.
But now Skarsgård has found a home. At least in the sense that his new film The Northman is about his own ancestors, the Vikings. The project is a large and $ 90 million expensive Hollywood production, in which Skarsgård plays the Viking Amleth, who embarks on a brutal revenge raid.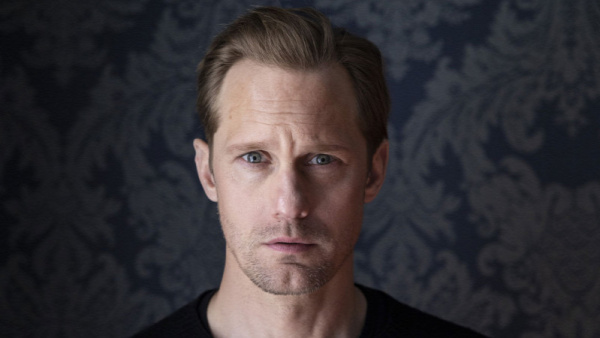 A boy's dream
When we meet the Swedish superstar in Stockholm, he is in no doubt either. Viking Prince Amleth is a dream role:
- I have dreamed about it since I was a boy, says Skarsgård.
'The Northman' draws threads back to the actor's own childhood:
- Do you know the island of Øland? It is located just north of Bornholm. We have a family home on that island, and there are about 160 rune stones on Øland, so when I was a young boy, I remember being fascinated by them.
- My grandfather told me stories about the runic inscriptions, and it was wild for a 6-year-old to hear stories about Vikings who traveled all the way to Constantinople and their insane expeditions.
- As a young boy, my imagination runs wild, and I had this dream of one day being allowed to play a Viking.
Should physically look like something in between a wolf and a bear

Alexander Skarsgård has previously trained for a role, such as when he had to play the muscular Tarzan. But the role in 'The Northman' still takes first place both mentally and physically for the massive Swede.
The almost two-meter-tall actor is Prince Amleth, who swears to avenge his father's murder. He grows up as an animal warrior who brutally slaughters anyone he comes near.
The mental preparation came especially through the author and Viking expert Neil Price. Skarsgård highlights the book 'Children of Ash and Elm':
- It was fascinating reading. It was my Viking Bible in the preparations and research work for the film, to understand a Viking's mindset a thousand years ago.
The physical transformation has also been absolutely central:
- In terms of the physical, I play is a so-called "berserker" in the film, and his spiritual animal is a hybrid of a wolf and a bear, so the goal was to look like something in between a wolf and a bear.
- I'm pretty skinny by nature, so I had to take some weight off. So we started five months before we started recording, where I ate a lot and exercised every day with the goal of increasing my weight.
Also read: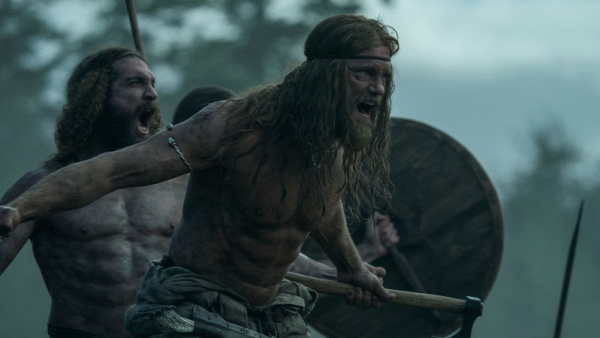 The fight scenes were a nightmare to record
Behind the film is the visionary director Robert Eggers, who broke through with the witch thriller The Witch and followed it up with the Oscar-nominated and black-and-white bizarre The Lighthouse, which both visually and historically challenges its viewer.
While 'The Northman' is without a doubt Eggers' most accessible film, the 38-year-old American still demanded quite a bit from his actors. The film's many fight scenes are, for example, recorded as so-called long takes, where the entire scene is one long clip without a stop.
- It was a nightmare. That was it really, says Skarsgård with a smile and continues:
- Rob is an executive filmmaker. But the way he makes films, his style, is first of all on real film, it is not digital, and pretty much all the scenes, especially the fight scenes, are one long shot without clips. Which means you can not cheat at all.
- Usually you shoot a big fight scene, and some parts are good, some are not so good. But you are covered in because you have a camera somewhere else, or record it again and insert it. But this way meant we had to make the scene again, again and again.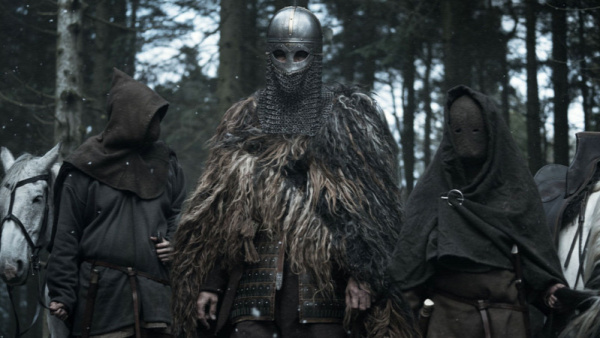 - After a big three-four minute scene, you are totally exhausted, but if a small detail was not perfect, you will have to do it all over again from the start. And as you can probably imagine, you can not save on the forces, the adrenaline must pump, you have to give yourself one hundred percent every single shot, because on the camera you can clearly see if you pull a little.
- So it was both physically and mentally draining to record those scenes because we shot them up to 30 times. All. All the fight scenes.
Skarsgård highlights one of the film's intense scenes related to a ball game:
- That scene took over a week to shoot. And I have to fight Hafþór Júlíus Björnsson, the world's strongest man, and get beaten. And we have to do that again and again and again. So I was very, very sore.
The star hopes that the big work shines through when you sit in the cinema:
- But hopefully the result is that for the audience it is different, even if it is subconscious. Maybe you do not observe that there are no clips, but hopefully you can feel that something is different. That it is made in a different way.
- In a normal fight scene, there are hundreds of clips, quick clips, tam-tam-tam-tam, but because there are no clips, we can hope that it creates a different feeling in the spectator. Otherwise, it was damn not worth it.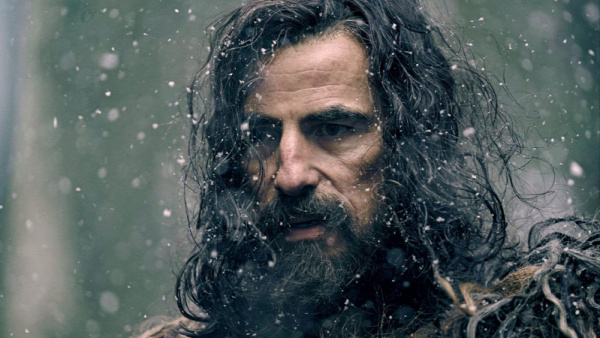 Danish Claes Bang and corona bubble

In addition to Hollywood actors such as Nicole Kidman, Anya Taylor-Joy, Ethan Hawke and Willem Dafoe, the cast also includes Danish Claes Bang.
The Swede has only praise for his Danish colleague:
- Claes is a wonderful, wonderful guy. He's wonderful in the movie. He has a quiet intensity above him. But outside of filming, he's super funny and cute. And very far from this strong, stoic viking. Claes is quite flamboyant and easy to get along with.
'The Northman' was recorded in 2020, while the corona epidemic was almost at its peak, so a number of precautions were also taken. But it actually meant that the actors got an even closer relationship:
- We were totally isolated when we shot the film. We could even hang out with the team on the weekends because of the pandemic. This was in 2020, so that was before people started getting vaccinated. So in our movie bubble we were supposed to be in an even smaller bubble.
- On the weekends, you could only hang out with the other actors, because we were already seen together without masks. So we were Gustav Lindh, Claes and Anya Taylor-Joy. A really wonderful group of people.
- We ate together at the weekend, and because the recordings were so intense, it was nice to have these calmer and lighter moments where we just hung out and talked about everything and watched a football match.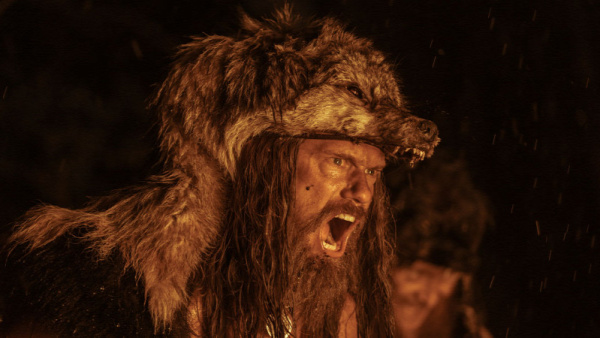 An almost sadistic week with Claes
The filming for one particular scene with Claes Bang highlights Alexander Skarsgård as "the hardest week I have ever experienced in a movie".
It's about a sword fight on a bubbling volcano:
- We were naked. We shot it while it was snowing. It was dog cold. It was late fall. And in the evening.
- And we were not just naked, we also had to be wet, because of all the blood. Especially my character because I bleed profusely. So they rinsed me over with water and fake blood and it's fucking cold. And it's a long, choreographed fight scene, and you're so tired you can not think, but you still have to remember all the rhythms of the fight.
- Because it is a volcano, they also pump out these fucking particles combined with smoke, so you can neither breathe properly nor see. So it was a terrible week for all of us.
- It felt almost sadistic in a way. Because it was so awful, you were tired, wet, cold and feeling miserable. But you still had to implement it. It was downright horrible for the whole team, but especially Claes and I.
- What made me continue was that there was a shot on the moodboard. Before we started the movie, they had made a moodboard that showed what all these locations and scenes would look like, and there is an amazing drawing of the two of us fighting on this volcano in eruption.
- I tried to recreate that image, and it made me continue. If we can get just close to it, then it's all worth it.
The total result of all of Alexander Skarsgård's torments can be seen in the cinema now.