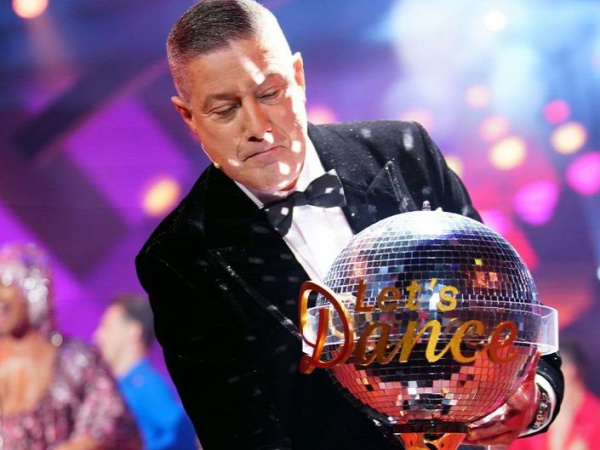 Few viewers can imagine the RTL dance show "Let's Dance" without Joachim Llambi (58). The juror alongside Motsi Mabuse (42) and Jorge González (55) has always been an integral part of the format. He is part of the program not only because of the fee, as he explains in an interview with the "Bild" newspaper.
Juror Llambi "it's all fun"
He does not want to reveal how much the trained banker earns on "Let's Dance". When negotiating the fee for the new seasons, however, one always "agreed very quickly. I never exhaust it to the last cent."
He does not have a fortune of three million euros, as can be found in places on the Internet. And quite apart from the money, Llambi "does all this fun and I would still want to sit behind this jury desk even if I had a lot more money in my account". The juror "certainly did not become rich" through the show, but it "enabled him a nice life".
His mother taught him how to handle money at an early age. "I'm a normal working-class child," says Llambi. When he was eleven years old, his father, a locksmith, had to be cared for because of a brain tumor. A complete salary was lost at the time, but fortunately he and his mother, who worked in a tax office, received support from his grandfather. Nevertheless, it was "a hard time". When he started his apprenticeship, "we pooled the money and saw how we could make ends meet. At that time, I experienced first-hand how quickly a family is suddenly without money in the middle of the month and how stressful that can be. "
The new edition of "Let's Dance"
Today, April 21, Llambi will be back on TV. In the new episode of "Let's Dance", from 8:15 p.m. on RTL (also on RTL+), the first "Hot Salsa Night" takes place - instead of the well-known Discofox marathon. Seven celebrities compete in the eighth live show of the season: YouTuber and actress Julia Beautx (23), "GZSZ" star Chryssanthi Kavazi (34), ex-gymnast Philipp Boy (35), Twitch star and entertainer Jens " Knossi" Knossalla (36), actress Sharon Battiste (31), mentalist Timon Krause (28) and model Anna Ermakova (23). The season finale airs on May 19th.