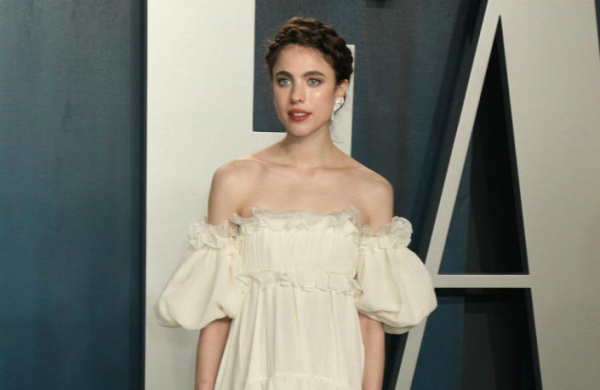 Margaret Qualley is floating on cloud nine after her wedding to Jack Antonoff and can't wait to see what the future holds.
The 28-year-old actress tied the knot with the 39-year-old musician in August after two years of being together and admitted that their life together is "fantastic," and she couldn't be happier to have "a home" with him.
She told Harper's Bazaar, "I'm so happy that I've found my person. And it's real. It's incredible. It's the best feeling in the world. I'm so excited and at the same time so relaxed... Until about a month before I met Jack, I never had any furniture. I always had these small apartments... and moved from one place to another with a mattress on the floor and an Ikea lamp. I never had a real home. I didn't care, I was focused on films. I used my sister's basement in L.A. as a storage for my things. But I didn't invest in that part of my life." Therefore, Margaret is looking forward even more to their future together. "It's really exciting to now create a home and have something to take care of."
One day, the actress wants to have children too. She added, "I just want to do everything with Jack. One day, I want to have kids, but I'm not there yet, and I want to keep making movies. And that's all I know."