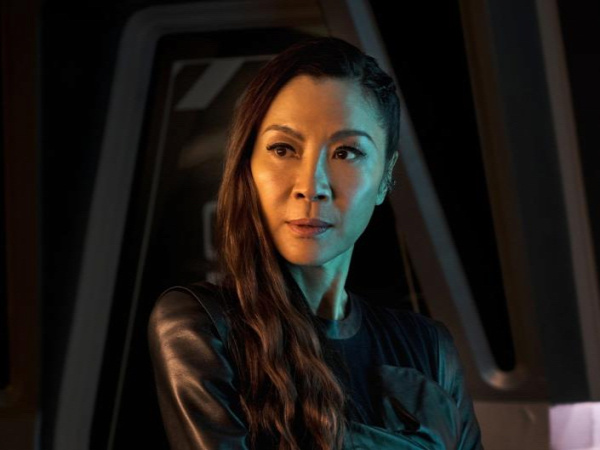 A new Star Trek movie is coming. As reported by various US media, including "Variety", Oscar winner Michelle Yeoh (60) will play the leading role in "Star Trek: Section 31". The streaming film, which will be released on Paramount+, is a spin-off of the popular series Star Trek: Discovery. A start is not expected until next year at the earliest.
This is Star Trek: Section 31
Since 2019, the "Discovery" offshoot "Section 31" has been in development at Paramount+ as a series project. As "Variety" reports, Yeoh will join the secret service within Starfleet called Section 31 as Philippa Georgiou in the now announced streaming film. The aim of the secretive espionage department is to protect the Federation in the shadows and with unconventional methods.
"I am beyond thrilled to be returning to my Star Trek family and the role I have loved for so long," Yeoh said in a statement. The 60-year-old, who won earlier this year's Academy Award for Best Actress for the multiverse masterpiece Everything Everywhere All at Once, has appeared on Star Trek: Discovery since the first episode in 2017 . The hit series re-established the "Star Trek" series universe in the streaming age on the Paramount+ streaming service (formerly CBS All Access).
According to Variety, filming of Star Trek: Section 31 will begin in 2023. A start of the streaming film should be imminent after the end of the series "Star Trek: Discovery", although nothing has been officially confirmed here. The show's fifth and final season is scheduled to premiere on Paramount+ early next year.