Two US filmmakers plan to take advantage of the loss of copyright on the original 1923 Bambi novel to turn the innocent fawn into a killing machine.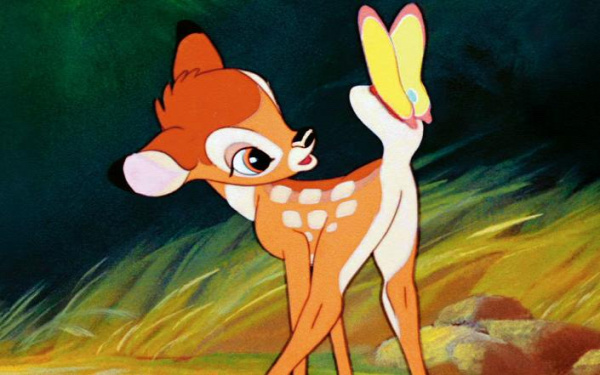 Disney's Bambi is innocence personified. Now ITN Studios and Jagged Edged Productions want to reverse the image of the cute fawn and retell the story - title: "Bambi: The Reckoning". Producer Rhys Frake-Waterfield warned "Dread Central" in advance: "Get ready for Bambi with rabies", the fawn should become "a devilish killing machine" that "sneaks through the wilderness."
Frake-Waterfield is the executive producer of Winnie the Pooh: Blood and Honey, which is set for US release early next year. Bambi, the second Disney classic, is also due to receive a splatter remake at the beginning of next year. This is possible because the copyright for "Winnie The Pooh" ended earlier this year and everyone is now allowed to use this character. The situation is similar with Bambi. The copyright rights to "Bambi. Eine Lebensgeschichte im Walde" have expired since 2016, the Disney film adaptation was based on the novel by Austrian writer Felix Salten.
Producer Rhys Frake-Waterfield and director Scott Jeffrey are now free to use the template. However, any Disney elements of Bambi's character are still off-limits to the filmmakers. It is therefore not yet possible to predict what Bambi will look like as a killing machine and whether he will take the death of his mother as an opportunity for a revenge campaign across the undergrowth.