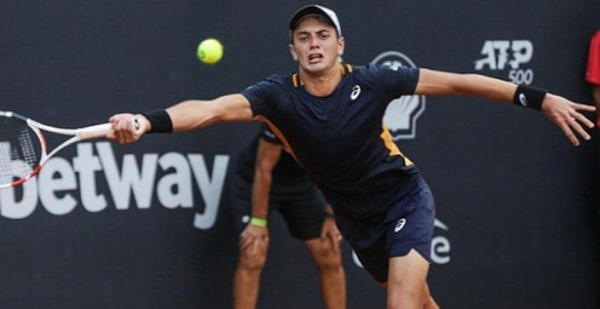 Matheus Pucinelli competed for the first time in his career in the qualifying bracket of an ATP-level tournament at the Rio Open 2022. Defeated in the final round of the preliminary phase, he evaluated his performance in the tournament and commented on some aspects that he has been working on in his game.
READ ALSO : My Hero Academia World Heroes Mission
"I knew that he (Cecchinato) was not in such a good moment, as far as the last results, so I think I was able to take advantage of his lack of confidence. I also hadn't played many games from the end of last year for this one, so little by little I was sensing my opportunities. I felt in the second set that he dropped, so with the support of the crowd I managed to leave very happy to be able to play with this guy and leave with the victory", he evaluated about the first quali match.
Read also: Uncharted Myanmar
"The second was a game that I went into feeling confident after the victory the day before, a little physically worn out but not too much. Within the game I had few opportunities to try to make everything more even and make him feel the pressure, but I ended up not being able to match that. At times I almost managed to pressure him, but I wasn't able to make my serve games very well. And his playing style annoyed me a little. It was very different from Cecchinato, so he found some things that bothered me and he did more and more of these things and I couldn't get out of that situation".
Read also: West Side Story Poland

In the first match, Pucinelli showed a more aggressive posture on the court, looking for more definitions and more decisive blows. Asked about these changes in his game, the tennis player pointed out that it is part of a posture that has been working for some time.

"Leveling up, even more for the Challengers, facing higher ranked players I was still getting a little too defensive. It's natural for me, I feel good, but we know that for me to grow and evolve, to win games, I need to be more aggressive, get more on the court, put more pressure on the defining balls. This is something that we had already been working on in the pre-season, looking for the volume of the game, a greater ball weight, along with the serve, because when I serve well, I gain more peace of mind and bother the opponents more", he evaluated.
"The ball, the volume of play, I already feel that I have it. But what changes now is the constancy, knowing how long I can keep it. In the game against Cecchinato I managed to keep it, against Galan I already fluctuated a little more. I have this volume, but being more and more in tournaments and having more games I know I will consolidate that in my game".