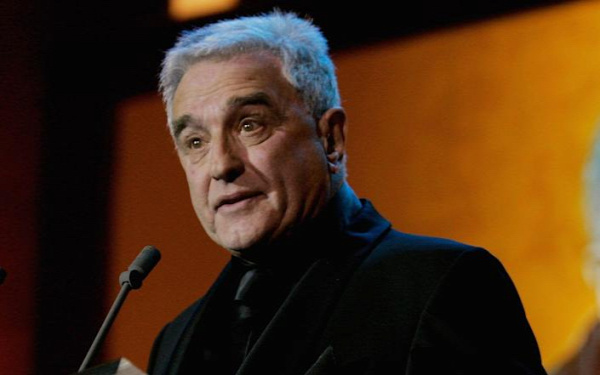 He was known not only from "Donna Leon" as an elegant grand seigneur with gray temples. Now the popular character actor Michael Degen has died at the age of 90.
He could be the "Führer" Adolf Hitler in the television film "Geheime Reichssache" in 1987 - and not much later the bon vivant surrounded by women in the advertisement for a traditional Cologne perfume: Michael Degen, who, as has now become known, died on Saturday at the age of 90 died years ago, was always good for a surprise as an actor and maneuvered with amazing skill between character subject and ratings Sunday films à la Pilcher on ZDF. "We mourn and bow to a person and artist who touched and carried away with his warmth and enthusiasm, and whose multifaceted work will remain," said the Rowohlt publishing house in Berlin on Tuesday.
With his autobiography Not All Were Murderers, filmed by ARD in 2006, Degen, who as a Jew survived the Nazis in hiding in Berlin, became even more famous than before. He was last seen in the cinema in 2018 in Florian Frerichs' historical drama "The Last Meal", in 2019 he had his last television role in the "Donna Leon" film "Ewige Jugend". Degen also proved his double talent with the biographical novel "Family Ties" about the youngest Thomas Mann son, Michael Mann.
Films with Michael Degen, whom almost everyone knows as the vain Vice-Questore Patta from 15 films of the ARD crime thriller "Donna Leon", are very often a tightrope walk between melodrama and thriller or even a doctor's novel. In one of these films, "The Wild Girl", Degen was already a graying psychiatrist in the 90s who doubted the meaning of his profession. A hard-to-educate girl of animalistic wildness helped to solve the doctor's dilemma, a love affair developed without a happy ending, the viewer inevitably had to think of the sad end of Heinrich Mann's "Professor Unrat".
A good actor in a bad series?
"I could never be a psychiatrist myself, because I would never want to penetrate so deeply into other people's souls and private lives," Degen said on the occasion of the film. Nevertheless, he repeatedly delivered impressive psychostudies early on on the theater stage. Under Ingmar Bergman he played "Hamlet" in 1983, in Peter Zadek's "Ghetto" he embodied the chairman of the Vilnius Jewish Council, in Vienna's "Theater in der Josefstadt" he shone in 1988 as Schnitzler's "Professor Bernardi". Michael Degen even took his first acting steps in 1954 in Bertolt Brecht's "Berliner Ensemble".
In the 1980s, television films such as Dieter Wedel's "Mittags auf dem rote Platz", Egon Monk's "Die Geschwister Oppermann" and Peter Beauvais' "The Eternal Feelings" made him known to a wide audience. In artist circles, however, his engagements in popular TV series such as "Die Drombuschs" or "Auto Fritze" caused incredulous shaking of the head: How can an actor of this quality sell himself so cheaply? Degen himself saw it rather calmly: the pay was good, and besides - that's when he became almost aware of the program - "a good actor has to take part in series today in order to raise their generally poor level a bit".
The tireless warner
Michael Degen appreciated his later privileges. Once he barely escaped the Sachsenhausen concentration camp, which his father did not survive after being tortured. After the end of the war it seemed impossible for him to live in Germany. At the age of 17 he went to Israel, did military service and acted in the theatre. Due to severe language problems, however, he soon returned to the Federal Republic. Since then, threatening letters have been part of the artist's everyday life. In 1986 one said: "We will shoot you on the open stage".
An announcement that forced Michael Degen to put his engagement at the Hamburger Schauspielhaus on hold. Experiences like this left a lasting impression on him: "Tomorrow it may already be 'Jews banned on television' and I'm no longer able to fulfill the contracts," said the star, who was a tireless warner.
Degen, father of four, lived with his third wife in Hamburg. He died there last Saturday, as the Rowohlt publishing house announced on Tuesday.
Related Stories: