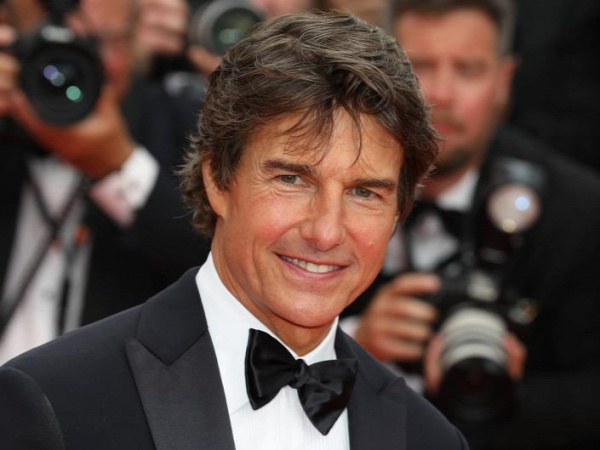 "From pilot to pilot": Tom Cruise (60) greets King Charles III. (74) in proper style from an airplane. "Your Majesty, you can always be my wingman," says the Hollywood star, referring to his aviator film "Top Gun". Then he raises his hand in a military salute and takes off with the plane.
The video was shown at the coronation concert for the new king at Windsor Castle on Sunday. Cruise was at the controls of an old fighter jet, he was filmed from another plane. His jet is a P-51 Mustang that he owns. He flew it himself in Top Gun: Maverick.
King Charles has military aviation training
King Charles III completed military training from 1976. During his time in the Royal Navy he flew propeller and jet aircraft and piloted helicopters. So Cruise's pilot-to-pilot salute makes perfect sense. Incidentally, a wingman in the air force is a pilot who supports another pilot in the air.
The Hollywood star has had a second home in Great Britain for a few years, where he shoots the "Mission: Impossible" films. He is well connected with the royal family. For example, he invited Prince William (40) and Duchess Kate (41) to a private screening of "Top Gun: Maverick" in London before the official theatrical release.
Tom Cruise thanks above the clouds for MTV award
Incidentally, Tom Cruise used his excursion above the clouds to record another video: his message of thanks for the MTV Movie & TV Award. At the awards ceremony on Sunday, he won the award for Best Performance in a Motion Picture for his starring role in Top Gun: Maverick.
In the pre-recorded message, he thanks his fans for "the privilege of being able to entertain them." At the same time, he whets the appetite for his new film "Mission Impossible: Dead Reckoning", which will be released in July. The MTV Award is enthroned behind him on the plane.