Shortly before a skydive shoot for his new film "Mission Impossible - Dead Reckoning", Tom Cruise uses the moment on board a helicopter to send his fans Christmas greetings via Twitter from aloft.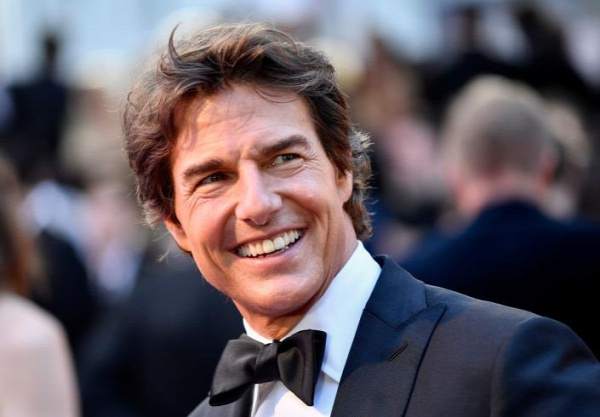 Tom Cruise sent special Christmas greetings this year: "I don't want to end the year without thanking all of you for going to the cinema and supporting 'Top Gun: Maverik'," says the actor in a video he posted on August 14th published on Twitter on Sunday. In the clip, Cruise sits high above South Africa with a parachute on his back in front of the open door of a helicopter.
The 60-year-old is currently shooting the film "Mission Impossible – Dead Reckoning" there.
Tom Cruise wishes "safe and happy holidays"
Director Christopher McQuarrie, who is sitting behind Cruise in the helicopter, interrupts him: "We have to get started now, we need this scene." Cruise then jumps out of the helicopter with the cameraman. In freefall, the 'Mission Impossible' star continued, "Where was I? Oh yeah, thank you for your support of 'Top Gun: Maverik' and for allowing us to chat. It's an honor life." As the ground draws closer, he adds, "I'm running out of height so I have to get back to work now. We need that scene. Have safe and happy holidays."
The next part of the agent thriller series "Mission Impossible - Dead Reckoning" is scheduled to hit theaters on July 13, 2023.
In the video: Unbelievable sum – That's how much Tom Cruise should earn with "Top Gun 2".
Also read : Avatar 2 วิถีแห่งน้ำ ซับไทย