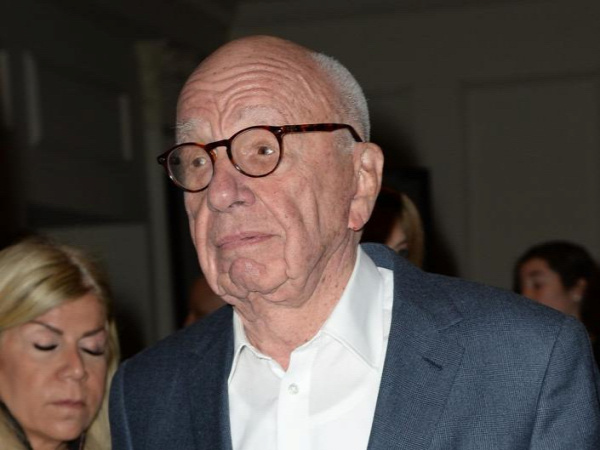 It was only announced about two weeks ago that media entrepreneur Rupert Murdoch (92) had gotten engaged again. The 92-year-old was planning his fifth marriage with his partner Ann Lesley Smith (66).
Now, however, "Vanity Fair" reports, citing sources close to Murdoch, that the media mogul's engagement is said to have been "abruptly" broken off. According to the report, the chairman of the Fox Corporation is said to have been bothered by his fiancee's religious views.
Rupert Murdoch: 'I was very nervous'
According to a source close to the entrepreneur, Murdoch was "increasingly uncomfortable with the outspoken evangelical views" of his fiancée Smith. An official confirmation of the breakup of the engagement is still pending.
Murdoch himself confirmed his engagement to the New York Post, part of his media empire, in mid-March. He proposed to Smith on Saint Patrick's Day, March 17th. He was "very nervous", revealed Murdoch in an interview. In his fourth marriage, the entrepreneur was married to actress Jerry Hall (66), the longtime partner of Rolling Stones frontman Mick Jagger (79), from 2016 to 2022.